This article showcases our top picks for the
Best USBConference Speakerphone
. We reached out to industry leaders and experts who have contributed the suggestions within this article (they have been credited for their contributions below). We are keen to hear your feedback on all of our content and our comment section is a moderated space to express your thoughts and feelings related (or not) to this article 
This list is in no particular order.
This product was recommended by Gregg Cantor from Murray Lampert Design
We have regular Zoom meetings in our conference room. Our office is setup where team members can plug in their laptop to our docking station and present on a 72-inch TV. We typically have multiple staff in the room for our meeting. Our AnkerWork PowerConf S500 conferencing microphone and speaker is a great solution. It works by USB C or Bluetooth seamlessly.
---
This product was recommended by Ilam Padmanabhan from IlamPadmanabhan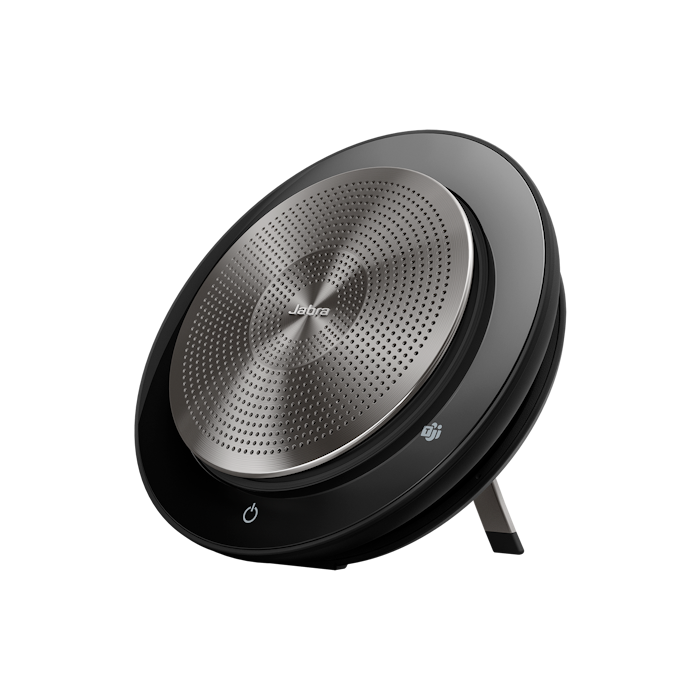 1. Compatibility/Ease of Use The Jabra Speak 750-MS Teams USB-A is a plug & play USB A device. But it also has Bluetooth making it compatible with a wide range of devices, including PCs, laptops, and smartphones (without any additional software). I usually switch the speakerphone between my laptop/mobile depending on where in the house I sit during the meeting. 2. Clear Sound Quality The Jabra Speak 750-MS Teams USB-A offers clear sound quality thanks to its three built-in microphones and advanced noise-canceling technology. This ensures that your voice will be heard clearly even in noisy environments. Additionally, the speakerphone comes with an echo-canceling feature that eliminates any echoes that may occur during your call. I sometimes use it for my Facetime calls when family members are around, the sound quality is equally good over Bluetooth connections. And when I use it for work, my colleagues never hear kids running around in the background! 3. Portable Design The Jabra Speak 750-MS Teams USB-A has a compact and portable design that makes it easy to take with you on the go. The speakerphone comes with a carrying case that protects it from scratches and bumps when not in use. I take it with me usually during business travel.Additionally, the speakerphone has a built-in battery that provides up to 15 hours of talk time, so you can use it for long conference calls without having to worry about recharging. It supports my marathon schedule. 4. Affordable Price Despite its features and benefits, the Jabra Speak 750-MS Teams USB-A is very affordable compared to other conference speakerphones on the market. This makes it a great choice for those who are looking for a high-quality yet budget-friendly option.
---
This product was recommended by Inez Stanway from Live Laugh Create
The best USB conference speakerphone on the market is the ClearOne Chat 150. This device is designed for small to medium sized meeting rooms, and it offers clear, echo-free audio quality. The Chat 150 has a frequency response of 80 Hz to 16 kHz, making it well-suited for both music and speech. It also features a wide range of connectivity options, including 3.5 mm and USB ports. In addition, the Chat 150 is easy to set up and use, thanks to its plug-and-play design. Overall, the ClearOne Chat 150 is the best conference speakerphone on the market, and it is sure to enhance any meeting or presentation.
---
This product was recommended by Brandon Wilkes from The Big Phone Store
If you're looking for a top-of-the-line USB conference speakerphone, the Jounivo Omnidirectional Computer Mic is the way to go. This powerful mic delivers crystal clear audio quality, making it perfect for conferences, webinars, and other business meetings. The omnidirectional design ensures that everyone in the room can be heard, and the built-in echo cancellation ensures that your voice comes through loud and clear. Plus, the Jounivo Omnidirectional Computer Mic is super easy to set up and use, so you'll be up and running in no time.
---
This product was recommended by Jean Will from NiaWigs
It has an enhanced noise reduction and speech enhancement feature that is great for home office and remote work setups. It automatically adjusts the sound volume to give us a better and clearer call experience with our clients and colleagues. It also brings no hassle because it comes with different connection modes, we have USB, Bluetooth, AUX, and Dongle Connection as our choices to connect the Luna conference speaker with our devices. It's a bonus that comes with a great matte design that suits your corporate setup taste.
---
This product was recommended by Eric Jones from Couture Candy
The Jabra Speak compact speaker boasts a powerful 360-degree omnidirectional Bluetooth speaker that allows you to turn your home office into an office-like conference room. It is best suited for meetings of up to four people, with a guarantee that you'll not miss a thing, all thanks to its amazing sound quality. It has a carry pouch that helps people to hang and carry it stress-free. You can set it up easily to create a temporary workspace anywhere you go.
---
This product was recommended by Granger McCollough from Elite Patio Direct
It is a compact speakerphone that works fantastically in sound and microphone quality. It's extremely easy to use and can be set up in an instant so there are no technical delays when you are joining meetings, it also has smart voice enhancement that eliminates background noise and makes your voice clearer when talking.
---
This product was recommended by Michael Jan Baldicana from Dream Chasers
The Kaysuda USB Conference Speaker Phone has a built-in microphone and the echo cancellation. This makes it easy to use during conference calls or on a webinar. It also has a built-in speakerphone that can be used when you need to make or receive calls. This is a great tool for those who are looking for an affordable device that is easy to use. It is compatible with most operating systems, which makes it easy to integrate into your business environment. The Kaysuda USB Conference Speaker Phone can be used in your office or home office and provides an excellent way of staying connectedwhen you are away from the office.
---
This product was recommended by Jared Floyd from Ajax Creative
The Poly Sync 10 USB Speakerphone is a two-in-one device that allows users to conduct audio/video conference calls with their colleagues and listen to music at the same time. The device is made for people who want to work on the go, whether it is for business or personal purposes. The Poly Sync 10 USB Speakerphone also comes with a cable that can be plugged into any computer or laptop so as to allow you to use this as an external speaker while working on your computer.
---