This article showcases our top picks for the
Best Office Speakers
. We reached out to industry leaders and experts who have contributed the suggestions within this article (they have been credited for their contributions below). We are keen to hear your feedback on all of our content and our comment section is a moderated space to express your thoughts and feelings related (or not) to this article 
This list is in no particular order.
This product was recommended by Johnathan Smith from CamperGuide
When it comes to speaker, Bose is brand that I always trust. It's high-quality, it's reliable, and it's durable. Now, this model, the SoundLink Revolve can be used wirelessly, it can connect to any devices through bluetooth which is very convenient and easy to use. Less wire, less hassle. Aside from that, it is very sleek-looking which is perfect for an office because it's simple yet can do its purpose perfectly. It comes in a very compact size as well which is very portable. It has a loud and crisp sound which is ideal for meetings, presentations, and more. Although it's a bit pricey, it's a good investment for an office as it will surely last for a long time even when used everyday. Overall, Bose never disappoints in terms of sound producing device.
---
This product was recommended by Saskia Ketz from Mojomox
Compatible with all devices with a stereo minijack output, it delivers outstanding bass performance with touch volume and mute controls. With a subwoofer volume control and angle adjustable satellites, the amplifier output power is 10 Watt RMS per channel. These provide a clean, clear, crisp, and very full sound. Although they are not surround sound speakers, they imitate surround sound so much so that you'd think that you were listening to surround sound. In a nutshell, this speaker system delivers exactly what it promises and for the money, you just can't go wrong.
---
This product was recommended by Stewart McGrenary from Freedom Mobiles
These little unique office speakers look way more expensive than 20$ and they do the job perfectly. Beats the competitors in this price range, saves money, and you'll receive an unexpectedly well-performing sound system, as well as an aesthetically pleasing classy office speaker. Medium volume will be adequate for small rooms, if you turn the volume up more than that, it will go up really loud, too loud!
---
This product was recommended by Jessica Kats from Soxy
Sonos is another great option for office speakers. It is compact in size, which limits the clutter on your desk. But it surely doesn't mean low-quality speakers. You can jam to your favorite music without any voice distortions. However, if you want to enhance your experience, then try adding a second Sonos One to the stereo system. It improves the overall sound quality. Also, the best part of this versatile speaker is that it's compatible with Alexa and Google Assistant.
---
This product was recommended by Ouriel Lemmel from WinIt
It's a waterproof Bluetooth speaker and because it's portable, it fits in perfectly with today's remote office needs. It can wirelessly connect to two smartphones or tablets, which makes conference calls so much easier, and its rechargeable batteries mean it has up to 20 hours of playing time, making it last for the whole day. It's the perfect inexpensive addition to any hybrid office.
---
This product was recommended by Olivia Tan from CocoFax
The Companion 2 Series III represents the best desktop speakers for most people. The 7.5 x 5.9 x 3.1-inch satellites don't take up much space on your desk, but they create a big, full sound. The price won't break the bank, and it's worth the premium over cheaper units. Remember, too, that you're also paying for the brand name, and Bose generally doesn't come cheap. It produces more bass than speakers twice the size, and with robust vocals and pleasing treble, it delivers very good sound overall. The simple and elegant design features a single volume knob on the right speaker, along with a headphone jack so you don't have to disconnect the speakers to listen privately. These speakers don't give you any way to adjust the bass or treble, but with the well-balanced sound, you likely won't miss that feature.
---
This product was recommended by David Adler from The Travel Secret
I am a person who likes to listen to music while working. Makes it much funner!. The JBL Clip Speaker is very useful in my office. It comes with a clip that can be easy to hang or carry anywhere you go. Additionally, it has wireless Bluetooth streaming, it's waterproof so you don't have to worry if you spill any drinks over by accident, and what's best of all is that it has a very nice sound projection. Finally, it is very convenient to have in your office, home, or when you go for walks.
---
This product was recommended by John Li from Fig Loans
I use Jabra's wireless earphones daily, so I didn't hesitate to try out their products for the office, too. This wireless Bluetooth speaker has easily accessible buttons and excellent sound quality, so we can easily host meetings then switch to playing our favorite music while we work.
---
This product was recommended by Minesh J. Patel from The Patel Firm
Though these speakers can be used outdoors, we love ours for the office and work travel. Since we don't always know where we'll be working from each day, they're light and easy to pack up for remote or office work. The built-in microphone makes it easy to access Siri without touching a button.
---
This product was recommended by Alex Williams from FindThisBest LLC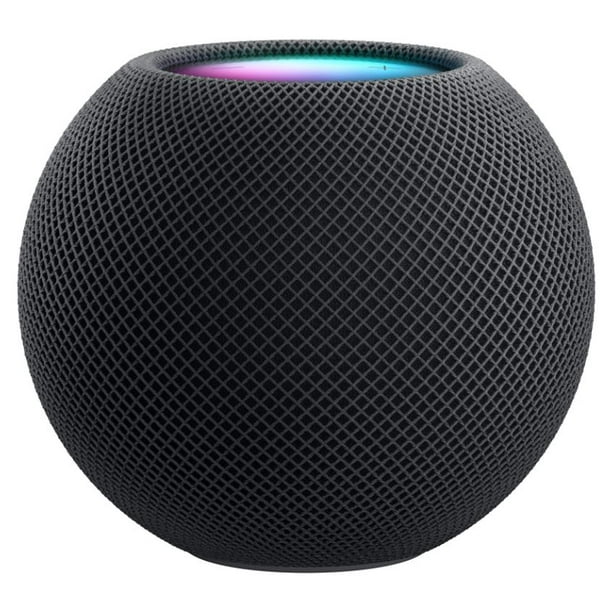 Apple's Homepod smart speaker makes an ideal office companion, especially if you already have other Apple products, like MacBook, on your desk. Equipped with dual passive radiators for deep bass, the Homepod exudes the famous Apple aesthetic and interfaces seamlessly with the Apple Music streaming service. It features a four-microphone design for far-field Siri and very capable voice-recognition software that will make your office life very convenient.
---
This product was recommended by Alex Williams from FindThisBest LLC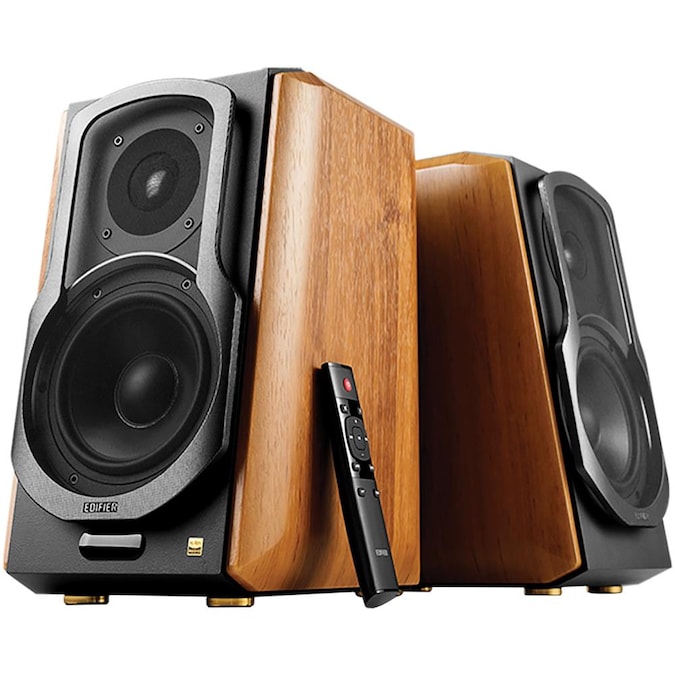 Featuring a solid bass, clean and extended highs and, most of all, a gorgeous midrange free of distortion, the Edifier S1000MKII allows you to listen to instruments and voices in all their natural glory. These speakers are equipped with Digital Sound Processing (DSP) technology that provides you with 120 watts of rich and powerful sound. If you're on a phone call with a client, these speakers will make you feel like they are standing right next to you. As far as office speakers go, there are few better options.
---
This product was recommended by James Crawford from DealDrop
Our office is an old building and relatively speaking, it has quite a high ceiling. This was causing a problem as the speaker system we were using appeared to spread the sound far and wide and it lost its clarity, the spoken word was difficult to hear clearly. On a recommendation, I tried this system out and instantly found that our clarity problem was solved. Even on low volume, no one had any problems hearing and understanding what was being said, we have almost studio quality reproduction. Two devices can be connected at a time through the AUX input, saving the issue of having to switch cables when being used. It comes with a remote control for the volume, bass and treble levels but be aware that it does not have Bluetooth connectivity. On top of all this, they have a fantastic retro look which will blend in with any setting.
---
This product was recommended by Michael Dean from Pool Research
You can never go wrong with a portable bluetooth speaker. Especially for business owners who are constantly on the move, having a speaker that you can toss in your suitcase or bag and take with you is a must. This speaker has fantastic sound quality, and is completely waterproof. Use this to blast some tunes at the end of the day, or even use it during a conference call to improve overall sound and call quality.
---
This product was recommended by Shiv Gupta from Incrementors
If you're searching for the greatest outdoor speaker that you can carry with you wherever you go — including the pool — the UE Megaboom 3 is the way to go. The UE Megaboom 3 delivers booming sound from its stylish, compact design, despite being large for a Bluetooth speaker. It also has an IPX7 waterproof rating, which means it can sit by the pool, on the beach, or even be submerged and remain working.
---
This product was recommended by Cathy Mills from Net Influencer
These speakers are ideal for businesses as the sound is very good, it can be connected via Bluetooth, and has a very modern and unique design. Another excellent feature is that it comes in different colors, so it can be adapted to the design of your office. It is also water-resistant in case you splash water in the kitchen and has a battery that lasts up to 14 hours. This speaker will be an excellent gadget for any office with an ideal environment.
---
This product was recommended by Zachary Hoffman from DigitalPR
Call me a penny-pincher if you must but I adore my Creative Pebble Plus 2.1 desktop speakers. For under 50 dollars you get incredible quality, with the subwoofer delivering a sound beyond its price range. Better yet the well-designed speakers deliver sound to your ears at the appropriate angle, and the fact that they're USB-powered makes them easy to plug in and set up anywhere.
---