This article showcases our top picks for the Best Large Monitor For Home Office. We reached out to industry leaders and experts who have contributed the suggestions within this article (they have been credited for their contributions below).
We are keen to hear your feedback on all of our content and our comment section is a moderated space to express your thoughts and feelings related (or not) to this article This list is in no particular order.
This product was recommended by Tom Mumford from Undergrads LLC
I personally love curved monitors because it provides extra viewing comfort, which is especially helpful when looking at giant reports on Excel. This particular model has a really clear resolution without a giant price tag. Plus, the curved 27 inch size is big enough to have multiple items open at once, if you choose to only get one monitor.
---
This product was recommended by Mark Stephenson from How to Shoe
Currently, it is one of the most advanced monitors. The picture quality and the audio delivery are impressive. The size of the screen makes it easy to multitask. One of my favorite features is the split-screen. You can customize your workspace by splitting the display screen. Your investment will not be wasted because it is an immense help to be productive and efficient at work.
---
This product was recommended by Mark Stephenson from How to Shoe
It is also one of the monitors I would recommend. It is a superb curved monitor, which is perfect for viewing everything without much ocular exertion. It's also a bit expensive, but it's worth your money because it's durable, has high-grade performance, and can help a lot in multi-tasking.
---
This product was recommended by Tim Robertson from inVPN
I have experienced that normal 1080p monitors couldn't show enough on the screen, causing me to frequently flip back and forth between applications. On the other side, 4K monitors have high resolution, but the font sizes were too small to pleasantly read. This Samsung's widescreen and 3440×1440 resolution is perfect for me and has no problem displaying my text editor, a couple of terminals, and browsers on the screen at the same time.
---
This product was recommended by Justin Nabity from Physicians Thrive
Yes, I know this is a gaming monitor and is more geared towards people who actively game. However, it is a nice large screen at 37 and a half inches practically making it a giant monitor. It also has an excellent color display and a high refresh rate for smooth usage. The large screen also allows you to manage the pace a whole lot better when it comes to working. This is a great screen for anyone to have whether it's for gaming or for office work at home.
---
This product was recommended by Mark Condon from Shotkit
It provides an accurate color and professional calibration at a decent price. It comes with a UHD resolution of 3,840 x 2,160 which makes it easier for a designer to use. It also offers a darkroom mode which enables the users to use CAD programs easily. The 4k resolution and sleek design that it is offering at this price make it a tempting deal.
---
This product was recommended by Lily Ugbaja from Findingbalance
The Dell UltraSharp U2720Q is very easy to use. It is a 27 inch monitor that gives sharp text and images. It has a stand that allows you adjust the screen to a convenient viewing position. It has great viewing angles and is bright enough for almost all lighting conditions. It has 5 USB ports with one located on the side of the monitor that can be used for charging even when the monitor is off. It also has a blue light filter to help reduce eye strain. It is a bit pricey but definitely worth every penny. All in all, it's a great office monitor worth considering.
---
This product was recommended by Asmat Khan from Livewire Leads
The large screen is really great when working with highly detailed videos. The adjustable rotating and various tilt angles ergonomic base is a nice feature, so a person doesn't have to strain their necks when working long hours on a video project. Although it has multiple connection formats, I use the latest display port connection, which is a nice addition and slightly less cumbersome than the HDMI or the older digital port connections. The images and colors are crisp, bright, and clear without any noticeable imperfections at any angle that lesser-quality monitors seem to exhibit. I prefer ViewSonic products due to their great quality. The built-in blue light filter is a nice feature to reduce eye strain during long editing sessions. Overall, I'm very happy with this large monitor.
---
This product was recommended by Ahmed Mir from Sip Coffee House
I have a 4K monitor at home and use it for my work. I ordered this monitor to use with my laptop at home. The quality of the display is not the 4K standard that everyone wants. However, I was super impressed with how clear and sharp the screen image was once I connected it and fired it up. The size is large enough that your eyes will not get tired whenever you are editing or doing something.
---
This product was recommended by Laurence Norah from Travel Photography Course
This is a 34 inch curved widescreen offering a 3440 x 1440 resolution. That makes multi-tasking a lot easier as you can fit multiple windows side by side which can improve productivity. It's also a great option for content creation as it offers very accurate color rendition, which is really important for video or photography creators. It also has a curved screen which helps wrap the content around you, as well as useful features like a USB and Ethernet hub.
---
This product was recommended by Doug Liantonio from Gravy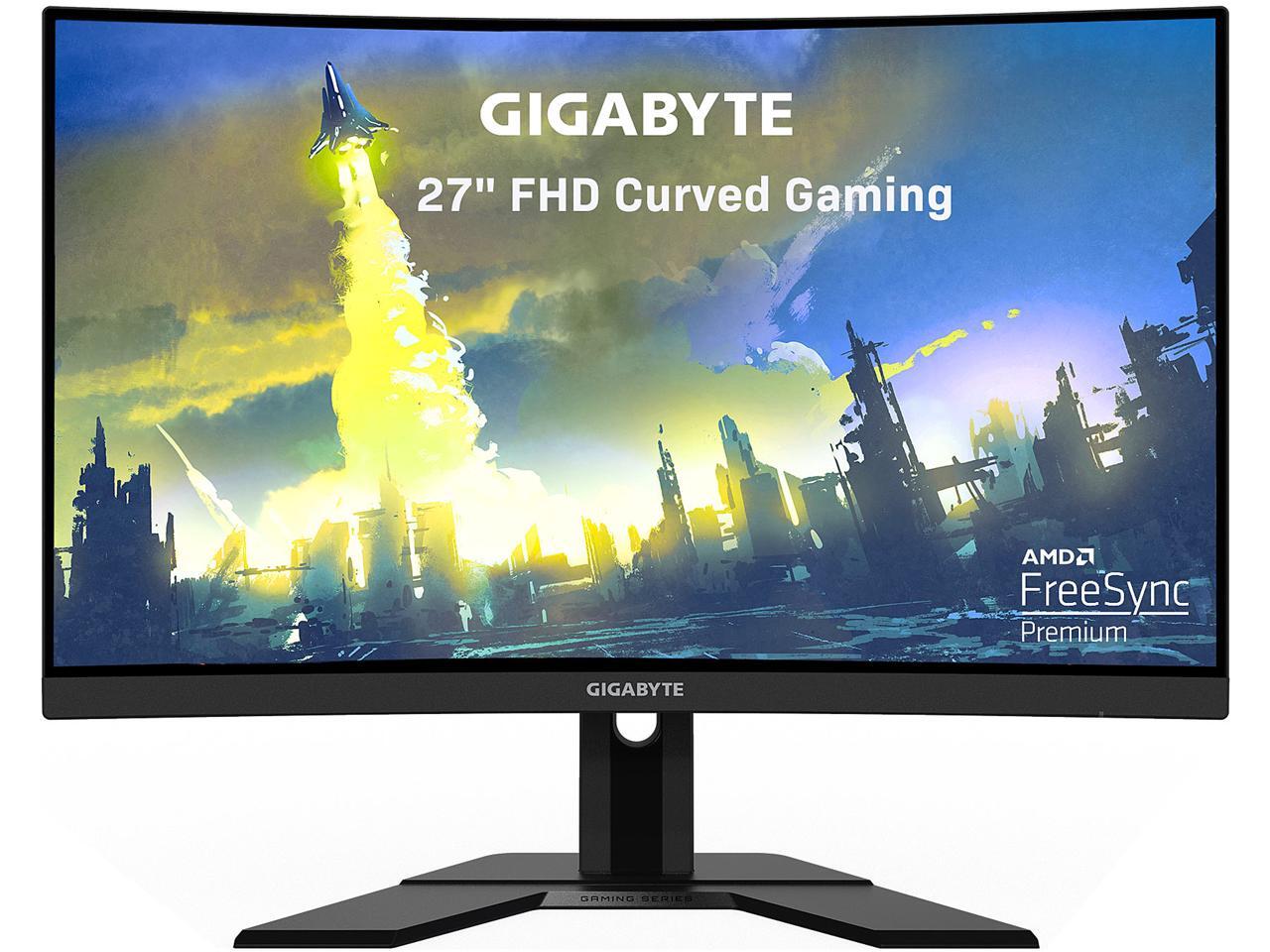 I really like this monitor because it has the right definition for editing word documents and helps make colors on spreadsheets pop. Its also not too expensive being around 200 dollars. Definitely big enough to not need two monitors.
---
This product was recommended by Thomas Rhodes from Exam Strategist
I personally use the Dell Ultrawide 34-Inch Curved USB-C Monitor and could not be happier with it. It's by far the best monitor for a home office setup due to its vast onscreen space, which is perfect for multitasking. It also has one of the better cable management systems I've come across to allow for a clean, hassle-free desktop setup. Even more importantly, the monitor is incredibly easy on the eyes as it has built-in blue light emission reduction technology. This is critical for those of us who now spend even more of our time working from our home offices.
---