This article showcases our top picks for the Best Home Office Computer Monitor. We reached out to industry leaders and experts who have contributed the suggestions within this article (they have been credited for their contributions below).
We are keen to hear your feedback on all of our content and our comment section is a moderated space to express your thoughts and feelings related (or not) to this article This list is in no particular order.
This product was recommended by Corinne Petras from Hudson West PR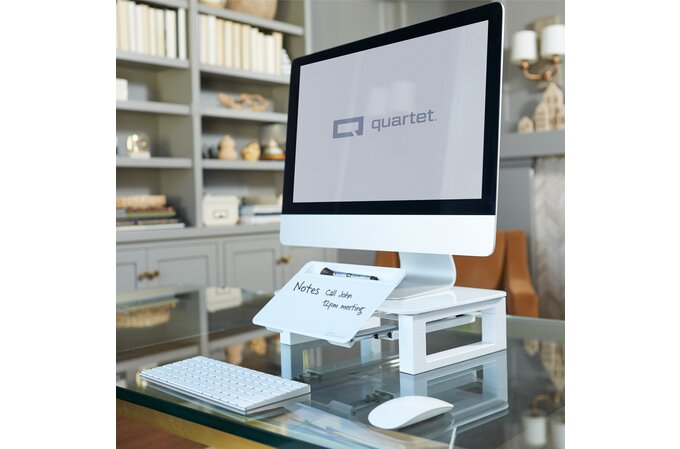 This awesome all-in-one adjustable riser elevates your laptop or computer monitor to eye-level while containing an innovative and efficient hide-away dry erase notepad.
---
This product was recommended by Stephen Light from Nolah Mattress
Image accuracy and wide-view spectrums are spectacular features of this monitor with a maximum resolution of 1920 x 1080 pixels. It also has a blue light filter mode that lessens eye strain by reducing cool colors' intensity. With slim edges, the monitor looks sleek and modern, with viewable angles of up to 178 degrees. The monitor also comes with built-in 2W speakers that eliminate the need to buy a separate speaker set, saving you a lot of money..
---
This product was recommended by Harriet Chan from CocoFinder
This HP Z27n G2 27inches slim panel going for £385.63 on amazon is the best option for overall quality. The 1440p resolution delivers enough sharpness and on-screen space to handle large applications and multiple windows. The IPS panel got a Delta E that hovers around 2.0, contrast that sits just beyond 1,000:1, and solid uniformity sRGB coverage. It has HDMI, DisplayPort, and DVI ports, dual USB-C connectivity. The stand is robust and discreet, and it has height, swivel, pivot, and tilts adjustment options alongside support for 100mm VESA mounting. This monitor doesn't have the quality for pro-grade color and design work, but it does have the quality for every mainstream task going – alongside a solid resolution and loads of features.
---
This product was recommended by Harriet Chan from CocoFinder
If a 27-inch monitor isn't big enough for you, consider the 32-inch Dell UltraSharp U3219Q 4K monitor. It includes USB-C and USB hub display inputs that allow you to connect and use more than one computer at the same time. The U3219Q's USB-C port delivers up to 90 W of power and transmits data, video, and audio. It combines good color and grayscale measurements, and menu buttons are easy to access and use, too. Dell UltraSharp is a big enough monitor for you to see your work without scaling up text or UI elements to make them readable. However, it requires a lot more physical space and costs several hundred dollars more than the 27-inch monitor above.
---
This product was recommended by Ryan Jones from Land of Rugs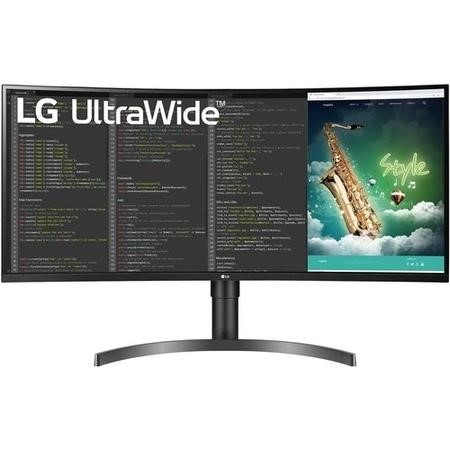 Why it is Great for a Home Office – When you are working from home, it is important to maximise productivity wherever you can. One of the easiest ways to do this is through a wide monitor. Screen real estate is essential to productivity, and a monitor as wide as this will enable you to have your emails open at all times (if you work best that way) whilst still being able to work on items on your to-do list at the same time. They're also amazing for video editing if this is what you do for work, and with them being curved, you can maintain a great posture and not have to tilt your neck in any strange ways.
---
This product was recommended by Mark Hayes from Kintell
While working from home, I've been using the HP 27-Inch FHD Monitor. It has built-in audio, ultra wide micro-edge display, and even forward and backward tilt. While working from home, it's been a total game changer compared to my previous much smaller monitor model. The display is crystal clear and I can really focus on my work. It's on a 26% discount right now, so make sure to pick one up before the sale ends.
---
This product was recommended by Robert Johnson from Sawinery
Since, most of the people are shifting to a work from home set up, it is really best to invest in a quality computer monitor since it will be our work buddy who does most of the work. I've done a lot of research, watched multiple reviews and ended up getting the DEL U2720Q. And yes, it is a quality monitor which is true to its promise. It is a 27inch monitor with 4k resolution which delivers sharp images, text and exceptional visuals. Its sleek build is perfect for me since I really prefer minimal and simple design that looks very professional. It also has generous port selections; USB 3.0 and USB C. It also has a blue light filter that is really helpful to reduce eye strain. Although it is fairly expensive but if you do have the budget, this is a good investment.
---
This product was recommended by Alex Perkins from All the Stuff
If you're looking for one of the BEST monitors to maximize your productivity and elevate your home office, go for the LG 34WN780-B! It's a 34-inch monitor with a 3440×1440 IPS display. It looks really sleek with it's 3-Side virtually borderless design. The wide-screen real estate is perfect for productivity, as it'll let you open multiple browsers/apps at once. It lets you have the benefit of a dual monitor setup in one. It comes color calibrated, and since it uses an IPS panel, you can expect really great and accurate colors, awesome viewing angles, and a really smooth viewing experience. The monitor also has AMD Freesync techonology. Aside from the gorgeous display, this monitor's ergo-stand has its own ergonomic arm which allows you to extend, retract, swivel, tilt, and change the height of the monitor! It even has a cable-management system where you can store your cords inside to avoid clutter in your work space, which makes this monitor really one of the best in the market for work and productivity while also being great for general use and gaming!
---
This product was recommended by Caroline Lee from CocoSign
It's a massive 38 inch model with a 21:9 aspect ratio, giving you lots of space to place multiple windows side-by-side. It has a 3840 x 1600 resolution to deliver clear images and content, and its IPS panel has wide viewing points so that you don't lose picture sharpness when seen from the side. Whether you are a content creator, a gamer, or a multitasker, this monitor fits all your content on its screen. The ergonomics are standard, although it's somewhat assumed for an ultrawide monitor. But it's one of the best in the class.
---
This product was recommended by Brian Turner from ConvertBinary
The ASUS VN279QL 27 Given that I work in the technology space, it pays to have a big enough monitor to see every intricacy of code and binary. This monitor is easily my first choice: with tilt, swivel, pivot and height adjustment, I can move my screen at my leisure if I need to take a closer look at my program. For $208.99, this monitor is easily worth the cost given the size and picture quality. I'd firmly recommend it.
---
This product was recommended by Alek Asaduryan from YesCycling
The external monitor I've been using the last year is this awesome Philips 246E9QDSB 24. It's a beautiful full HD frameless monitor with some very realistic colors and decent viewing angles. But what's most impressive is the affordable price – it's an amazing value for your money. The monitor is available in 22-inch, 24-inch, and 27-inch versions. I purchased the 24-inch option because I have a tiny IKEA desk for my home office, and the 27-inch model wouldn't fit.
---
This product was recommended by John Peterson from Safe Drive Gear
When choosing for home office monitor, I usually go for big screen to accommodate all the apps and software I use for work. The moment I laid eyes on this Dell monitor, I instantly like it. Then I started to use it, and I loved it even more. It promotes ultimate productivity, and the screen resolution is perfect. I also like that I can tilt it and adjust the height.
---
This product was recommended by John Peterson from Safe Drive Gear
I must be a huge fan of Dell monitors. Here's another one I've used. It's a compact and sturdy monitor that also allows tilting to achieve your ideal viewing angle. It is easy to set up, has a self-test feature check, and high-quality screen output.
---
This product was recommended by Will Peach from willpeachmd
I bought the Samsung 24 SD3000 Full HD Monitor for my home office in late January. In terms of an acquisition it's been a game changer for my productivity levels. The eye saving mode is particularly useful. Having just turned 35 and got my first pair of eyeglasses, using this mode has helped prevent a lot of the previous headaches and eye strain I was experiencing previously. The 22 size is great. Compact enough to fit most office spaces, sleek enough to fit snug into any desk. The screen real estate it gives (when used as a dual monitor next to my laptop) is awesome. I get all my writing done in double time now.
---
This product was recommended by Tal Shelef from CondoWizard
When working, I believe that screen real estate is important for efficiency. It helps you work with data without pressing alt+tab. However, there is a diminishing return on big monitors. So we have to find that sweet spot. Personally, I use the HP 24mh FHD Monitor. It has a 24 inch display.
---
This product was recommended by Melanie Musson from OaklandInsure
A curved monitor can help you feel more a part of the work experience. Video calls and conferencing quality improves because the curve of the screen draws you into feeling a part of the conversation with others instead of separated through a flat-screen. This model offers excellent clarity and its blue light shift feature allows you to filter the blue light so you can avoid fatigue. The Scepter Curved Monitor is also an excellent value.
---