This article showcases our top picks for the
Best Quiet Blender
. We reached out to industry leaders and experts who have contributed the suggestions within this article (they have been credited for their contributions below). We are keen to hear your feedback on all of our content and our comment section is a moderated space to express your thoughts and feelings related (or not) to this article 
This list is in no particular order.
This product was recommended by Manual Thomas from Aquarium Life
With an incredibly quiet operation for such a powerful device and an impressive 5-year warranty, this blender is perfect for those who want to make blended drinks without waking up the whole house. The sturdy stainless steel wave-action jar promises reliable performance and leak proof seals, while the powerful energy efficient motor guarantees superior blending results.
---
This product was recommended by Robert Johnson from Coast Appliances
Vitamix 36019 is a quiet blender with great power and output quality, creating super smooth, delicious shakes and smoothies. Vita-Mix Quiet One can be used as a primary blender at home, handling 95 to 98 percent of the food blending workload at a shorter time. This USA-made quiet blender is housed in a modern design 48-ounce capacity polycarbonate container. Creating protein shakes and smoothies from fresh or frozen fruits at different speeds is superb with its six program buttons. You can easily clean the appliance because of its magnetically-secured back cover.
---
This product was recommended by Haris Bacic from PriceListo
Blendtec created a 36-ounce BPA-free, impact-resistant plastic jar specifically for use with its blenders. You don't get any extra tools, such as a tamper, but it promises you don't need them—its square jar pulls ingredients towards the blades, so you get a smooth blend without interruptions. It also has an 11-speed touch slider and six preprogrammed cycles (smoothies, batters, whole juice, mixed drinks, frozen treats, and hot soup) for maximum blending control.
---
This product was recommended by Ivo Iv from DHIdeas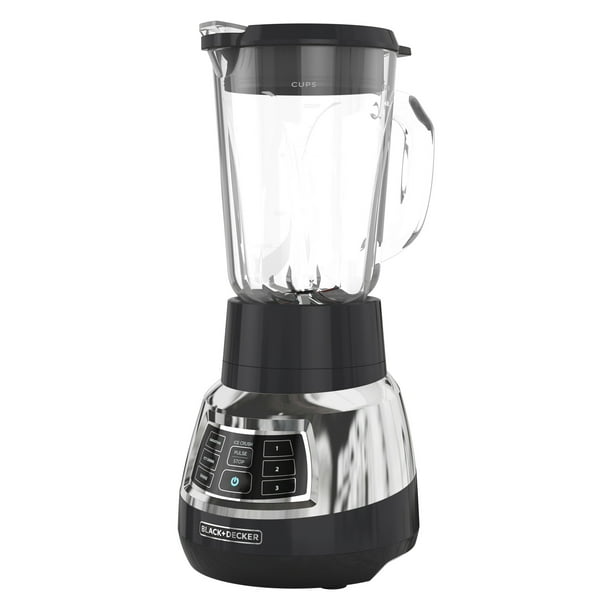 The new Black+Decker Quiet Blender costs $50 and is as quiet as other blender models costing three times as much. Unfortunately, it doesn't equal the quietness of some of the pricier model, but it is significantly quieter than regular blenders. It is unlikely that kids or pets will run screaming at the loud noise of this blender, assuming you don't have it on too high.
---
This product was recommended by Angelico Trentino from NccttingTools
The Jamba 58915 Quiet Shield Blender features a quiet blending mechanism, a powerful motor, and durable construction to make smooth blends without a lot of noise. This blender is suitable for making tasty, noise-free drinks.
---
This product was recommended by Mark Joseph from Parental Queries
The VOVGUU Quiet Blender is the perfect option for those who enjoy their favorite smoothies and shakes without all the noise. This commercial-grade blender features an ultra-quiet motor, so you can make your smoothies without disturbing anyone while also not worrying about your motor overheating or becoming noisy over time. The blender also includes a self-cleaning function, so you won't have to worry about cleaning your blender manually. With its 48oz./1.5L capacity, this powerful blender is perfect for crafting delicious smoothies, shakes and more without all noise or mess.
---
This product was recommended by Min Tom from Happy Hong Konger
Excellent client feedback and a well-constructed design. Gives good power, blending controls, and accessories for the price and blends fairly well. The 1.6 HP engine has more than enough power for most blending activities and producing smoothies. For tiny blending tasks like mixing nuts, baby food, or individual smoothies, the 20oz container is an excellent solution. It is less noisy than the majority of blenders with comparable power.
---
This product was recommended by Min Tom from Happy Hong Konger
This can mix 80 ounces and features a 2200-watt motor. So, preparing smoothies for a family of four is simple. One of the best aspects is that the cost is reasonable. It has 15 speeds despite not having a pre-set program like other Blenders. That will enable you to integrate with ease and prudence in a variety of ways. Additionally, it provides a crucial pulse function ( Pulse switch or pulse button)
---
This product was recommended by Eleanor Fletcher from The Best Brisbane
Vacuum blenders go above and above by squeezing out oxygen before blending in order to protect nutrients that can be lost to oxidation. Its tight seal and vacuum capabilities enable this. Blending can be switched between conventional and vacuum. Only the pre-programmed automated functions, not manual settings, are compatible with the vacuum functionality. This blender has a dial with a variable speed setting and a pulse function.
---
This product was recommended by Rashid Khan from Dubai's Best
To minimize motor noise as much as possible, this Cuisinart Hurricane uses a double-housing design. If you need a silent blender that can make a lot at once, this may be the best option for you because the 60-ounce BPA-free Tritan container is larger than many other containers that use a sound cover. Although there are only two preprogrammed options—smoothie and smash ice—the machine may control how quickly or slowly it blends when those two programs are being used thanks to a load-sensing feature. You can control your own blending options using a high or low button.
---
This product was recommended by Rashid Khan from Dubai's Best
Wantjoin's professional blender is quiet and soundproof, reducing noise when mixing as well as spatter and leaks. Wantjoin industry strong power blender adopts an exquisite outlook and a shield cover, helpful to escape from the noise and meet demands for restaurants, hotels, snack shops, cafes, coffee shops, bars, and anywhere that would benefit from a relaxing, customer-focused environment will get satisfaction from the blender. This heavy-duty commercial blender adopts a big volume pitcher of 80oz (2.2L, 8 Cups), suitable for family and parties.
---
This product was recommended by Nathan Walters from Best Reviews UK
This blender is one of the quietest blenders on the market, thanks to its innovative noise-reducing technology. It is designed to be quiet and efficient, perfect for use in both commercial and home settings. With its powerful motor and multiple speed settings, you can blend any type of ingredients with ease.
---
This product was recommended by Irene Graham from SPYLIX
Its compact size and lightweight construction set the Chulux 32-Oz blender apart. The device's 1,000 watt motor is adequate for reducing food items like fruits and vegetables to a pulp. Its nonslip bottom ensures steady operation while you mix. Also included is a 15-ounce cup that can be used for drinking smoothies on the go. The cup and pitcher are made from BPA-free plastic so that you can use them without worry. This blender is not exceptional because it has variable speeds and preprogrammed
---