This article showcases our top picks for the
Best Plantronics Headset For Office
. We reached out to industry leaders and experts who have contributed the suggestions within this article (they have been credited for their contributions below). We are keen to hear your feedback on all of our content and our comment section is a moderated space to express your thoughts and feelings related (or not) to this article 
This list is in no particular order.
This product was recommended by Brian Lee from Drill and Driver
This is the headset being used by our members and employees in our offices. Bluetooth technology is the most common to be used in headsets but the one thing we like with this is the remote call control feature that even if you're far from your computer and a call comes in it, you can easily answer with just a tap of the button at its side. The ultra-lightweight design makes it possible to wear the headset for long hours. This can also pair to both your mobile phone and your computer so taking calls from both your mobile and the computer will be easier and without the hassle of repairing to either device. As most meetings are still done more through video conferences, having a reliably good headset makes the meeting clearer and easier to understand.
---
This product was recommended by Valerie Barnett from PleasingCare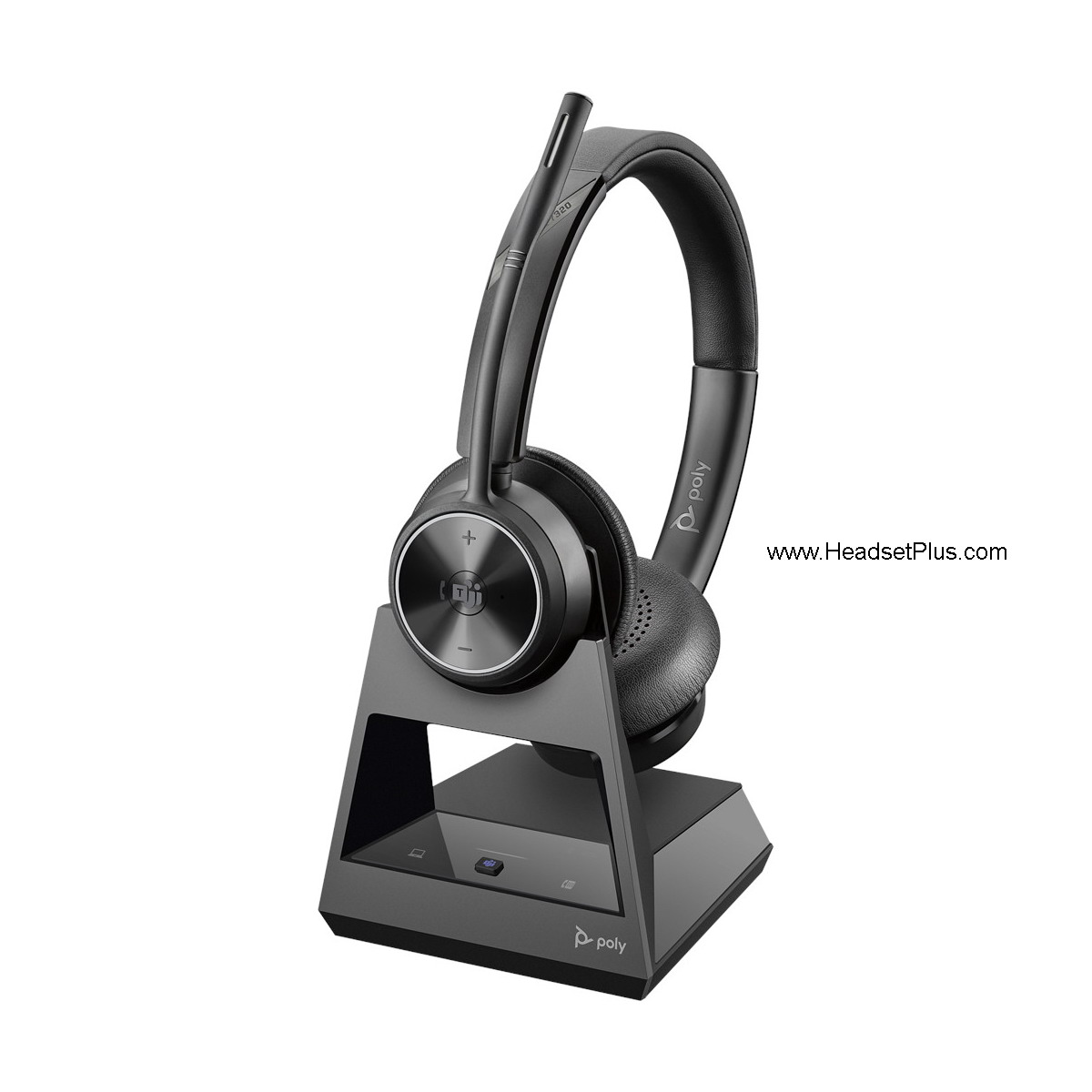 To ensure mobility and efficiency at work, this office headset is a great product to start with. One of its notable feature is its wireless connectivity. Aside from that it can used both in a desk phone as well as in a laptop or computer. Thus, it will enable you to use this headset in dual purpose whereas you won't need individual headset for each device. It is also built in a very simple yet sleek and compact design that can provide comfort and convenience while in use. It also has noise-cancellation feature which decreases background noises that may cause interruption. Lastly, it has a power capability that lasts for 13hours talk time and 50 hours standby. Overall, it's a good investment.
---
This product was recommended by Ted Mosby from CamperAdvise
End users can customise their settings and see the status of their Plantronics audio device on their desktop (Windows and Mac support). Users can personalise their ringtone and ring location, mute and battery status, configure preset updates, update headset firmware, device-level call control with call answer/end, mute, and volume adjustment, and much more. The software improves the user experience by displaying important information about their Plantronics audio device, such as mute and battery status, at the bottom of the desktop. Also, it has triple-mic active Digital Signal Processing (DSP) and wind cancellation wherein you can get crystal clear Bluetooth audio quality.
---
This product was recommended by Stephen Light from Nolah Mattress
The Plantronics Blackwire C3220 Headset is perfect for the office, whether you need it for calls or general multimedia. This model is incredibly affordable, so it won't set you back much, but it's still high quality. It's most ideal for office use, with excellent audio capabilities and a solid microphone. The microphone is noise canceling and filters out all the white noise and sounds an office might have that could detract from a call. It's also lightweight, so if you have to wear it for a while it won't cause any discomfort.
---
This product was recommended by Alina Clark from CocoDoc
I would recommend this set of headphones for two major reasons. One it has amazing range. Secondly, it's arguably the comfiest and versatile of all the Plantronic headphones I have tried out. The headphone comes with a nice over-the-head design, which makes it great for customer-service operators, or someone who simply wants to take their calls on the go while working around the office. From a sound perspective, the headphones are outstanding in every sense. They also come with noise-cancellation microphones, which alleviate the quality of your audio output by clearing out all the background noise. Ultimately, this headphone should be a great acquisition for someone who wants a high-quality audio experience, which is super-light and highly flexible at the same time. Increasingly, Plantronics new DECT series are becoming more and more attractive, and te CS540 is right at the forefront of all this.
---
This product was recommended by Shiv Gupta from Incrementors
The Plantronics Voyager Focus is well-known for its built-in Active Noise Canceling (ANC) speakers. As a result, it can eliminate the majority, if not all, of the distracting background noise in your office. This is the headset for you if you work in a noisy office environment. It's also a wonderful stereo headset for listening to music outside of the workplace. Any song will sound great thanks to the excellent HD hi-fi sound.
---
This product was recommended by Shiv Gupta from Incrementors
The new Evolve2 65 MS headset from Jabra is intended to operate with Microsoft Team, formerly known as Skype for Business. The huge 40 mm plush leather ear cushions come with excellent passive noise isolation speakers. With its specialized colour flashing, the Evolve2 65 MS can inform you as soon as you receive a call using Microsoft Teams, or even if you have a missed call, the MS Team light will alert you. New for this model is the ability to mute the microphone by simply lowering the microphone boom while on the phone.
---
This product was recommended by Jonathan Tian from Mobitrix
This is your best option if you communicate through a cordless landline phone. It is cleverly designed to fit anyone and offers two wearing styles. That is the ear hook for a discreet and lightweight fit or the headband for a comfortable fit. Installation is easy, and connecting to your cordless phone takes less than three minutes. The best part is you can make calls away from your office desk by picking up and hanging up remotely with the remote control buttons.
---
This product was recommended by Cindy Corpis from SearchPeopleFree
The CS540 DECT headset is a part of the DECT CS500 series. It is a convertible headset with a hook and a head headband. It has an extremely powerful background noise cancellation system and noise-canceling microphone. It is the lightest wireless earphone available in the market. It has a brand new structured layout and enhanced performance. The handsfree efficiency has made the CS headsets the bestseller for almost a decade. This headset has optimum flexibility, one-touch call answer, volume control, and mute. It ranges up to 350 feet away for maximum mobility.
---
This product was recommended by Colin Barker from Filtersmart
This headphone from Plantronics is a great, professional-looking overhead headset that offers wireless coverage of around 400 feet. It provides 12 hours of talk time after charging for 3 hours which I feel is a good thing. It also proffers noise cancellation.
---
This product was recommended by Nick Drewe from Wethrift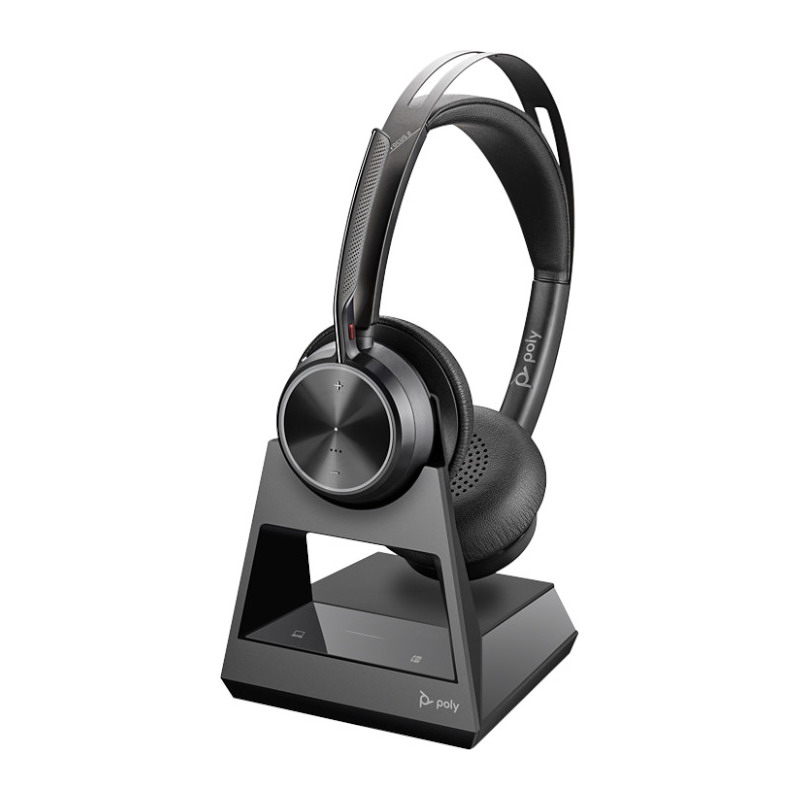 Poly Voyager Focus 2 CS representatives, office staff, and secretaries praise the Poly Voyager Focus 2 for its versatility. Firstly, it connects to various devices. The triple connectivity feature enables users to sync their headsets with smartphones, computers, and desk phones. Secondly, it has a wide range. This headset has a wireless range of 300 feet, so users can move around the office without worrying about spotty calls. Lastly, the Poly Voyager Focus 2 has a talk time of 19 hours. As such, office workers who use their headsets for five to six hours daily would only need to recharge this piece every two to three days.
---
This product was recommended by Martin Sheerin from Light Up My Photos
Yes, it's expensive but after buying several cheaper headsets that seemed to last only a short time before breaking I gave in and went for this more expensive model. And I'm not sorry! Besides the durability, the audio quality is so superior and as someone who nervously walks around the office while on the phone the extended range (100 feet, 30 meters) really suits me.
---