This article showcases our top picks for the
Best Office Lamp
. We reached out to industry leaders and experts who have contributed the suggestions within this article (they have been credited for their contributions below). We are keen to hear your feedback on all of our content and our comment section is a moderated space to express your thoughts and feelings related (or not) to this article 
This list is in no particular order.
This product was recommended by Ahmed Mir from Sip Coffee House
As someone who likes to incorporate a little industrial design into my space, the FORSA lamp from IKEA has been a truly delightful find for me. I especially like how adjustable the arm and head of the lamp is, making it a perfect lamp for working on your desk.
---
This product was recommended by Robert Banks from MrStocks
I've used different kinds of lamps for my home office and my office at work. This is the one I'm using at my work office because of its high-tech design that looks good with the set-up of my office. I like how I can easily adjust the angle of the light and with its different level of brightness allows you to choose the best light you need at that moment. Another great feature I like is that it has a charging port where I can charge my phone rather than going to an outlet. The buttons are also touch sensitive that makes it easy to turn on and off the lamp with a simple touch.
---
This product was recommended by Daniel Hess from To Tony Productions
If money is no issue and you simply want the most premium office lamp for your space, then look no further than the Dyson Lightcycle lamp. At almost a full grand it is certainly not for the faint at heart when it comes to your wallet, but as with everything Dyson makes, you will be getting a quality product with amazing features to boot.
---
This product was recommended by Valerie Barnett from PleasingCare
Ikea has plenty affordable yet quality items, don't forget the great designs too. Truly, it is a haven for most people that finds perfect items for an additional touch to every office space. Thus, for either desk lamp or an office lamp, Ikea Forsa is always going to be one of my options. Aside from it's made of high quality materials, its minimalistic designs suits perfectly for any space as it really adds a classy and sophisticated touch.
---
This product was recommended by Amit Raj from The Links Guy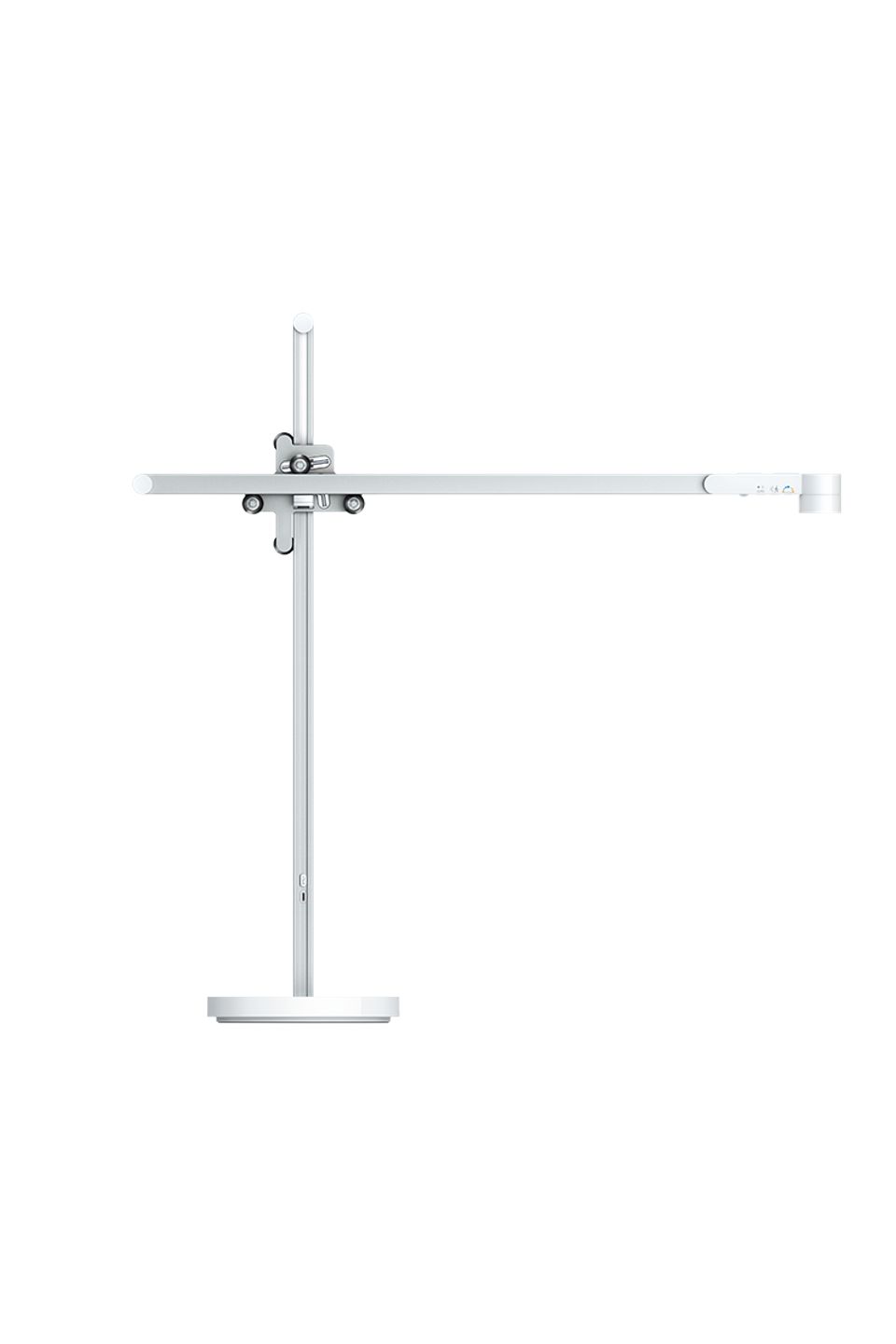 When you buy any Dyson product you know you are buying the latest technology and the price tag will remind you of that but I have never met anyone who regretted investing in the latest generation Dyson products. This is an amazing lamp that automatically simulates the properties of natural daylight – don't ask about the magic of Dyson – adjusts its light for your age, task, and sleep times and is controlled by the Dyson Link application on your phone. It's a status symbol and a magician all in one!
---
This product was recommended by Saskia Ketz from Mojomox
For less than $25 this LED Desk Lamp from Amazon is a steal. No frills, they all look the same so why not save some of your hard-earned dollars and go for money-saving. With 5 color modes and 5 brightness levels you'd be forgiven for thinking it was a high-end product – but the price tells you differently. With an integrated USB port and fully adjustable angle, it does what it says perfectly and I have no complaints.
---
This product was recommended by Olivia Tan from CocoFax
The BenQ eReading LED Desk Lamp is the best lamp because of the level of customization it offers. You can adjust how cool or warm you want the tone, depending on if you're trying to concentrate at work or reading a book. It also adjusts thanks to built-in smart itself which detects the level of ambient light in the room. The wide LED head also means this lamp offers great coverage, so you can see everything across the desk. It's highly flexible too, with a ball-joint connecting the head to the stand and two other points which can be adjusted in the stand. If you've got a toned office, it's available in a range of colors to suit. Our only qualm is that the wide head could be obstructive on a small desk.
---
This product was recommended by Lucie Chavez from Radaris
Explanation: By far, this is the most effective lamp I've ever owned. Never before have I used a lamp so often because this lamp works as a wireless charger for my phone. On a busy day where I'm low on juice and I sit down to work for a few minutes between meetings, I throw my phone on the base of this lamp and it charges quickly. You can also plug in a device at the same time (like a watch) and charge multiple devices at once. It also provides a nice LED light that is bright and energetic. It's just a great lamp that you will definitely love!
---
This product was recommended by Gabriel Dungan from ViscoSoft
I love this lamp because it doesn't take up much space, but has no trouble brightening up the room. The auto-dimming feature makes it adaptable to any office, and there are also numerous options for color temperature and brightness. It is proven that white light is much better for work and productivity, whereas warmer light is better for relaxation. This lamp gives you both options, which is why it is perfect for a home office.
---
This product was recommended by Stephen Light from Nolah Mattress
This traditional desk lamp has a timeless look that can fit into any modern office space. The LED light has an incredible years-long life span, and the light settings come with three colors and dimmable brightness settings, as well as a flicker-free soft light that's safe on the eyes. It has great height, swivels and adjusts to any configuration you need, and has an infrared motion sensor so that you can turn it on and off with a wave of your hand.
---
This product was recommended by Olivia Long from DroneGuru
The Gold Industrial Lamp is one of the best office lamps I have ever used. Many office lamps can be boring and are simply there for function. This lamp provides function and aesthetics as it is a shiny gold that matches my office decor, and has a clear glass lampshade to provide ample lighting. This vintage inspired lamp also has two USB ports, perfect for charging your phone or other devices, especially when you do not have any outlets close by. It also has a switch that controls the brightness, allowing it to be as dim or as bright as you would like. This lamp is perfect for any desk and will make it more cozy and comfortable rather than cold and stuffy.
---
This product was recommended by Moris Khouzam from Future Electrics
This modern lamp comes with 3 lighting modes and 5 different light settings. Protects eye, energy saver, adjustable head and no heat-up light.
---
This product was recommended by Cindy Corpis from SearchPeopleFree
Those who are looking for a pocket-friendly option without compromising on quality can go for HaFundy LED Desk Lamp. It's available on Amazon. It's a professionally designed office lamp with a sleek and urbane design. I am using it for my home office. What impressed me the most is the three different light settings. So, you can adjust it as per day and night time. Brightness is also adjustable. As the design is sleek, you don't need loads of space for this lamp. I have a vision problem and need something that won't make things worse. With no strobe, no ghosting, and no shadow, the lamp did help.
---
This product was recommended by Shiv Gupta from Incrementors
Lampat LED Desk Light is a lamp with a glare-reducing construction that might be soothing to your eyes. It provides natural light that is gentle on your eyes and keeps them from straining. It features four different illumination modes for reading, studying, resting, and sleeping. It also offers five brightness settings to help you get the ideal amount of light for your needs. Its low power usage is one of its key features. The control panel is also touch-sensitive and easily customizable.
---
This product was recommended by Tim Sutton from CoffeeGeek TV
This LED Desk Lamp is a pleasantly bright addition to your work-from-home office space with an ultra-high CRI (up to 95). You can freely pick from 5 different color modes and 7 different brightness levels which can be adjusted using the intuitive touch-control panel. This sturdy desk lamp can also be twisted and bent in many angles thanks to its 300° rotatable head, 150° adjustable arm, and 350° spinning base. And, it can act as a quick smartphone charging station through its USB charging port so your workflow won't be disrupted.
---
This product was recommended by Ashley Peeling from CLV Group
This LED Desk Lamp from Colorsmoon is a great option for your office as it comes with five lighting modes and seven brightness modes that are perfect for working at home, reading, or studying comfortably. This lamp also comes with a built-in wireless charger, USB charging port and touch control. This lamp maximizes function for the user while maintaining a minimalistic design.
---
This product was recommended by Brandon Hopkins from DiamondLinks
This LED office lamp is a little more expensive than other options, but you can charge your devices, store pens/pencils, and even hold your phone up. It throws off a great light that is healthy and provides me with energy when it's dark outside and I'm feeling a little deflated. You can move the light's direction slightly and quickly turn it on and off as you are on your way out!
---