This article showcases our top picks for the Best Conference Room USB Mic. We reached out to industry leaders and experts who have contributed the suggestions within this article (they have been credited for their contributions below).
We are keen to hear your feedback on all of our content and our comment section is a moderated space to express your thoughts and feelings related (or not) to this article This list is in no particular order.
This product was recommended by Dan Alder from LEVVVEL
Something that I've been loving recently in terms of USB Microphones is the Movo UM700. If you're familiar with The Yeti, this Movo Mic has been dubbed the Blue Yeti Killer and with good reason! It puts leading sound quality into a more affordable package and does not sacrifice utility or quality at all.
---
This product was recommended by Jason Feldman from Immigrate Me
Blue is one of the market's heavyweights when it comes to top-notch mics. One of the more adaptable products from Blue Yeti is the USB microphone. This model includes four different pattern settings for the best sound quality in a variety of scenarios. Those who are recording music or simply tuning in for a conference call, for example, may prefer the cardioid mode because it captures the audio produced right in front of the unit. The bi-directional mode records sound from both the front and back sides of the microphone, making it easier to record discussions between two individuals in the same room. Anyone looking for a high-end microphone for their home studio should take a close look at this well-rounded, versatile microphone.
---
This product was recommended by Gerrid Smith from Joy Organics
The MXL AC404 is a low-cost but high-performance conference microphone. This mic is good for groups of 8-10 individuals. One microphone can pick up everyone's voice. While this is easy and advantageous, the mic can pick up background noise, therefore in a noisy area, gooseneck mics are preferable. Of course, all boundary microphones are. This model is similar to others. But it has one of the best price-quality ratios. Anyone can afford it. Like before, there is a USB connector. A USB cord and a microphone are included; the cable is long enough to hide under the table if needed. And a headphone jack. Online conferences are becoming more common, so you may want to use this mic for skyping as well. Overall, a great USB boundary mic. Even the quietest speakers will be heard with one or two of these mics in your conference room.
---
This product was recommended by Amber Morland from WinCope
The Elgato Wave:3 is my personal favorite and it is a multi-purpose microphone that may be used by remote workers, gamers, and musicians. The microphone uses a cardioid polar pattern to record audio and features a steel exterior grill to protect the internal components. A USB Type-C connector and a headphone output are located on the device's back. The front-facing dial controls the volume, input, and other features of the headphones. The padded base keeps the unit firmly in place, and the stand has a u-mount for convenient adjustments. Elgato features a pop filter available separately to further limit audio interruptions, and a mute option allows you to cut the noise as needed.
---
This product was recommended by Adam Fard from Adam Fard' UX Agency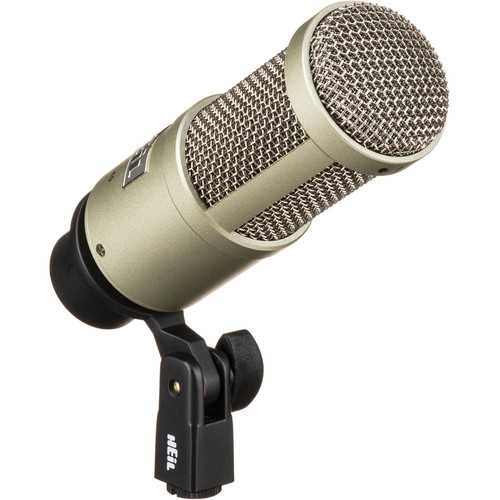 The HEiL Sound PR-40 looks like the part of a high-end microphone, with its steel body, matte chrome finish, and zinc die-cast parts. In addition, the image is backed up by internal technologies. The cardioid pickup pattern is suitable for broadcast-style audio because it captures sound from directly in front of and to the sides of the microphone. The design contains a pair of mesh screens to increase sound quality, as well as a built-in Sorbothane shock mount to limit the danger of interference. This particular model comes with a three-year limited guarantee for further peace of mind.
---
This product was recommended by John Marsano from Inheritance Advanced
Try this option if you only want one microphone to fix all of your troubles. This MXL USB microphone comes with 12 condenser capsules that can produce high-definition sound. USB 2.0 and 3.0 connections are both supported. This microphone has excellent sound quality. It records four tracks at once, so if you only need one audio track, you may run into some issues. The sound waves being caught could be coming from sources much outside the radius of a standard conference table. Nothing will be missed due to the 25-foot coverage.
---
This product was recommended by Rameez Usmani from Code Signing Store
If you don't want a microphone on your table, you can get a ceiling-mounted mic. Three ClearOne condenser capsules make up this ClearOne array. The array picks up sound from all angles. Its reach is quite wide. This mic works best in medium to large rooms. Some buy it for training rooms to improve communication. Ambient noise is blocked by adaptive ambient gating. Noise-rejection is generally good – unwanted sounds are not heard in the audio. The microphone comes with a mounting base, two drop-down cables (12 and 24 inches), and other cables for connection. If you want to mount the mic on your ceiling, check this option! Perfect for ClearOne mixers.
---
This product was recommended by Chris Nddie from ClothingRIC
Not everyone looking for a high-quality USB microphone has a home studio in mind. This JUNIVO model is a great no-frills microphone with a lot of attention to detail. The gooseneck mic body adjusts for maximum versatility, and noise-canceling technology is integrated to keep audio clear and crisp. You may immediately cut the mic by pressing the central LED-equipped mute button along the base instead of searching for the digital button in the Zoom room. This is an ideal feature for people who work from home and have pets. The model is also quite tiny, measuring only four inches in diameter and so excellent for desks with little space.
---
This product was recommended by Tim O'Brien from The Healthy Place
Conference Microphone Omnidirectional USB from Amazon is a top drawer microphone, with a 3-meter pick-up radius, perfect for up to 10 people around a table. The speaker is loud enough to fill a medium-sized conference room and the microphone picks up clear speech from everyone sitting around a large table with virtually no distortion or echo. So simple to set up it really is plug-and-play and gives a nice, professional appearance in our Board room.
---
This product was recommended by Scott Winstead from My eLearning World
The MXL AC-400 is a gooseneck mic that sits on a table in front of a conference speaker. It's extremely easy to use – you simply plug it into the Usb port of a computer. and it's functional. No installation, no driver downloads, etc. It has a durable, heavy duty metal construction – better than you might expect in the low-to-medium price range. So you can count on it to last for quite some time. This mic uses a cardioid polar pattern, which allows it to soak up the speaker's voice while rejecting side noises. And it also has a headphone jack, which makes it useful for virtual conferences as well.
---
This product was recommended by Alina Clark from CocoDoc
Shure's brand name is synonymous with great microphones, and this one doesn't disappoint. We installed these microphones in our conference room eight months back and the quality of our virtual conferences improved almost instantly. For a gooseneck microphone, the CVG18 performs really well. It ensures that every speaker is heard clearly. The CommShield Technology which comes inbuilt in the microphone also minimizes the amount of side noise, which makes the audio quality better.
---
This product was recommended by Riley Beam from Douglas R. Beam, P.A.
Conference rooms call for microphones that are hassle-free and easy to set up so you waste no time getting on important calls. The Movo MC1000 does all of that and then some. For starters, its headphone monitoring jack lets you tweak and adjust your settings during live calls. Since this is a cardioid microphone, great sound quality is a given and the microphone's range extends up to 20 feet which is impressive for its size.
---
This product was recommended by Stephen Light from Nolah Mattress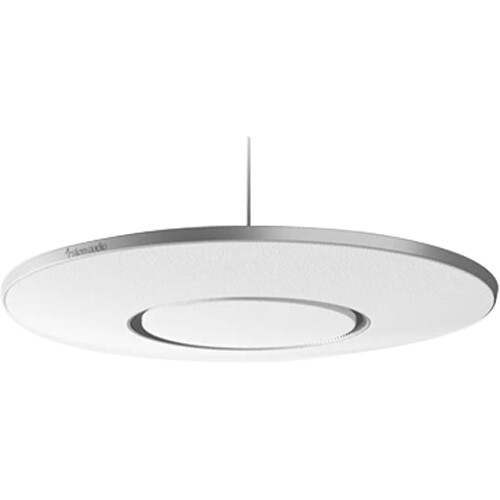 This is a great choice as it features narrow, medium and wide beam options allowing you to customize your microphone to best suit your space and number of employees. It also has automatic voice detection and tracking so that the person speaking is always legible to everyone in the meeting.
---
This product was recommended by Lynda Fairly from Numlooker
We have these fantastic Conference room USB mic, Movo MC1000 with us. It is a high-quality microphone that connects seamlessly to our computer providing crystal clear sound and convenience. This multi-purpose conference room USB microphone is compatible with all major operating systems. It eliminates the need to purchase expensive additional components in addition to your computer, which can increase the total cost of ownership. It is compatible with both PC and Mac, allowing users to make recordings, dictations, and post videos quickly and easily.
---