This article showcases our top picks for the
Best Portable Space Heater For Office
. We reached out to industry leaders and experts who have contributed the suggestions within this article (they have been credited for their contributions below). We are keen to hear your feedback on all of our content and our comment section is a moderated space to express your thoughts and feelings related (or not) to this article 
This list is in no particular order.
This product was recommended by Saskia Ketz from Mojomox
A great heater that's easy to use, with n oscillating feature and a digital display. Sturdy and effective Ius e it in a 15 x 30 ft room and it gets up to 65 degrees when it's 40 degrees outside. Even on freezing days, it takes the chill off and can raise the temp of the room to 65 degrees. It's quiet and cool to the touch which is important – in a nutshell, an incredible little heater that is affordable, portable, and comes with excellent features.
---
This product was recommended by Brian Lee from Drill and Driver
As the temperature gets colder and colder as the season goes, office heaters are a much needed heat source inside the office. This heater is what we've been using from before and still works great. Having this for a couple of winter seasons now shows its durability and can be used for a long time. Moving it from one place to another is very easy because of its compact design and has a handle where you can easily hold it and carry. Multiple heat settings can be set as to what temperature you prefer from high, low and fan only. Leaving it on for long time will worry you less as it has overheating safety feature plus a tip-over protection that shutdowns the unit when it accidentally tips over.
---
This product was recommended by Scott McKinney from Debt Bombshell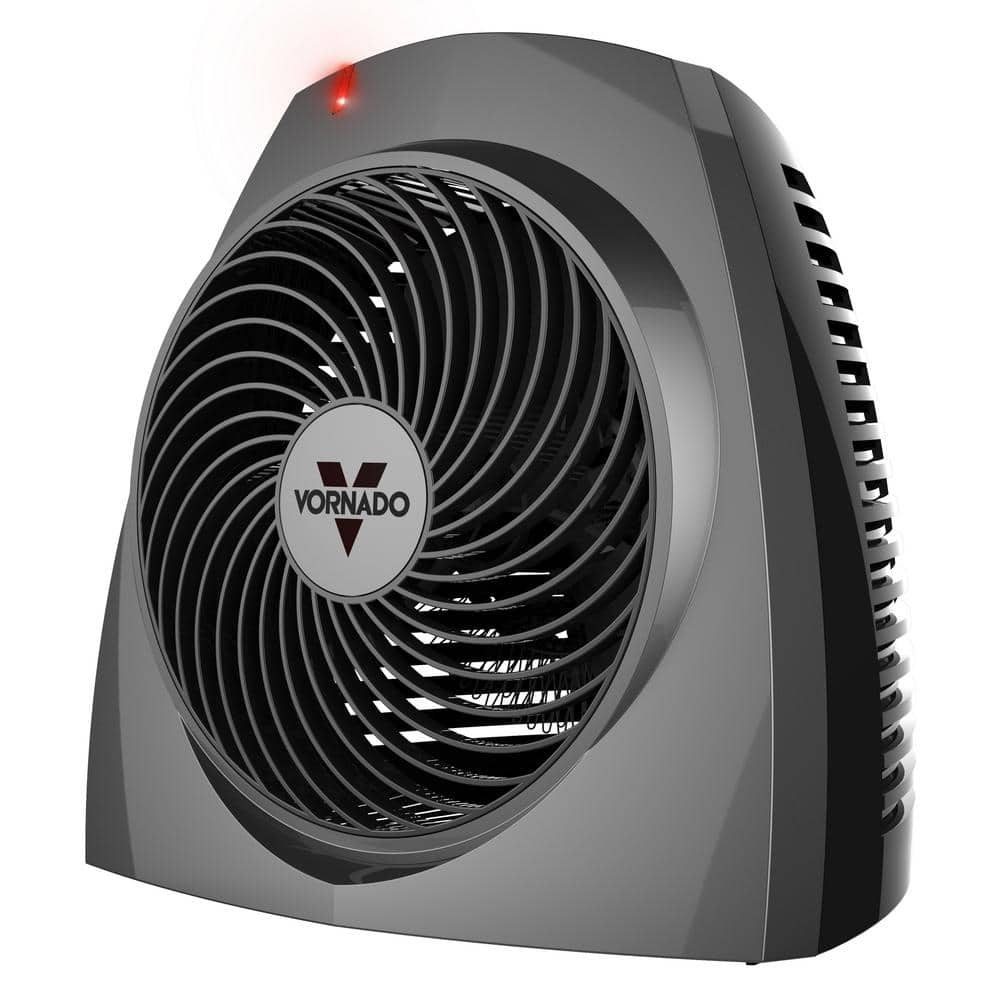 I am someone who absolutely cannot stand being chilly. I get cold very easily and that affects my productivity so having a warm and toasty office is really important for me. Last fall, a family member gifted me the *Vornado VH200* for my office, and it has really been a lifesaver! It delivers an almost immediate temperature increase that spreads evenly across the room over the course of an hour. And a feature I really like is that it's really quiet. It emits only a soft fanlike whir that really only helps me focus even better as it acts as a sort of white noise in the background as I work..
---
This product was recommended by Stewart McGrenary from Freedom Mobiles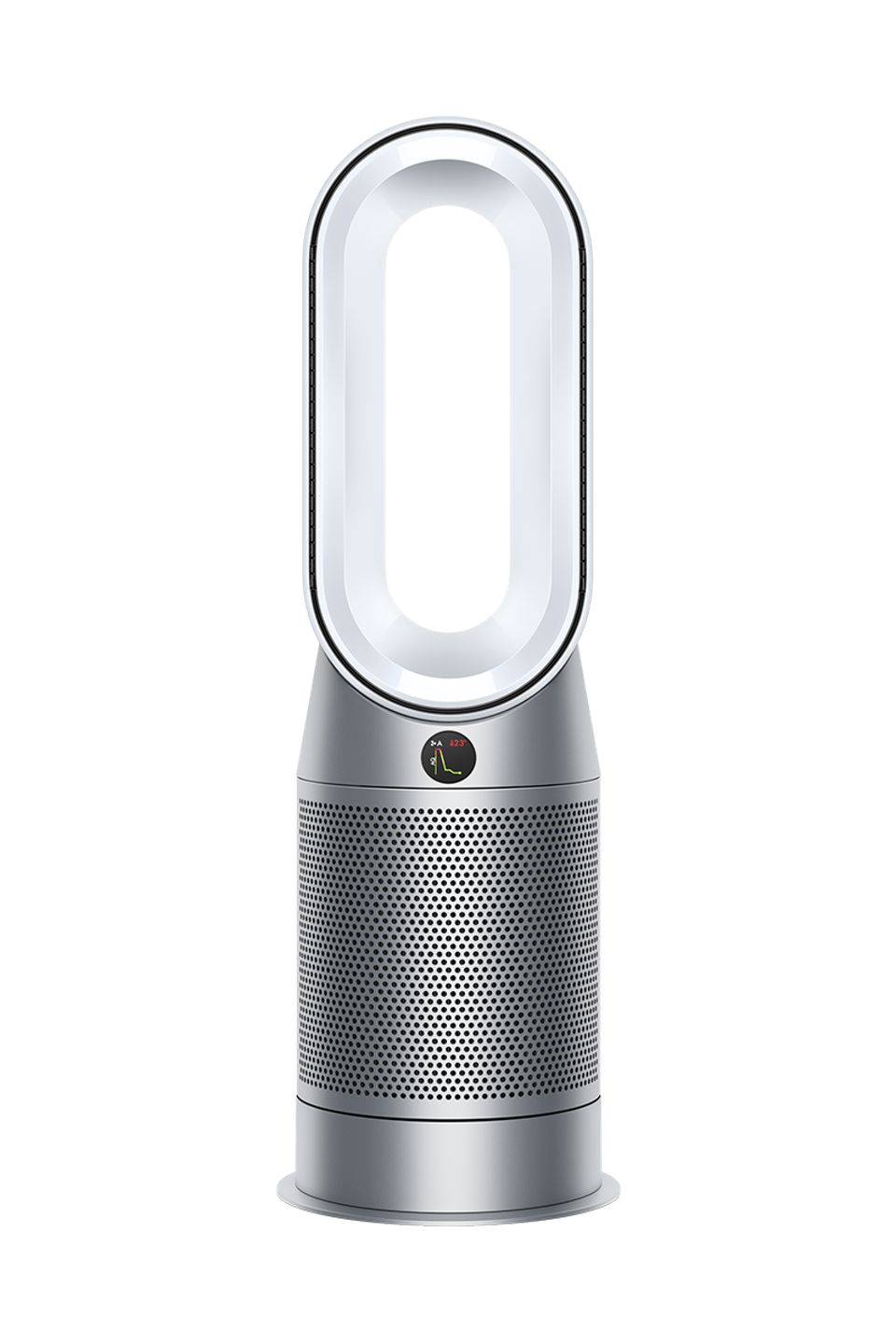 You can't beat Dyson when it comes to an office heater, the price is well worth paying for a premium product that kills two birds with one stone. Coming in two colors this beautifully designed creation automatically senses, captures, and traps pollutants for cleaner air too Its hot and cold functions are far superior to anything else on the market and the 2-year guarantee gives peace of mind. I'm exceptionally impressed with this product, it's very quiet even when the fan is on high and with regards to heat the warmth is dispersed very evenly in an office. You don't need to turn the central heating on since the Dyson does the job very well. The remote control has a magnet on so you never lose it, let me tell you, as someone who loses remote controllers quite often, this is just an awesome idea! Go for best buy a Dyson.
---
This product was recommended by Olivia Tan from CocoFax
To heat an entire office — including larger spaces — the Vornado AVH2 Plus Whole Room Heater delivers, thanks in large part to the company's vortex technology, which fully circulates the warmth throughout the room without making anyone feel like they're in a heated wind tunnel . It also controls the climate by regulating the temperature automatically to eliminate hot and cold cycles. A host of other features — including push-button controls and a digital display, an easy-to-set timer, a cool-to-the-touch case and a narrow grill — hit the sweet spot, offering what you need without overloading you with things you'd never use. And it also comes with an automatic safety shut-off system if excessive heat is detected. The reasonable price point is further buoyed by a five-year warranty, a detail your office manager will certainly appreciate.
---
This product was recommended by Stephen Light from Nolah Mattress
This Amazon Basics Ceramic Mini-Heater is perfectly compact and can fit onto a table or desk without cluttering up your workspace. With a simple on-off switch and ceramic coils that heat up quickly, a warm office is only seconds away. It comes with tip-over protection, so if it gets knocked over it switches itself off, and you're never at risk or in any danger. The sides never get too hot to touch, and it's a quiet product. It also comes in four colors so you're able to properly match it to your space.
---
This product was recommended by Shiv Gupta from Incrementors
This Auto Energy Saving Model With High and Low Features can heat a big space. Overheat and tip-over safeguards are included. Dual heating systems with infrared quartz tube + PTC and a 12-hour auto shut-off timer. High-Pressure IR Remote Control Low Noise Blower having a noise level of 39 dB. A huge room may be heated. Electronic Thermostat with a temperature range of 50 to 85 degrees. Lifetime filter and caster wheels
---
This product was recommended by Alina Clark from CocoDoc
I've owned several small space heaters, and this one has stood out as one of the best. We used it in a 10 x14 ft. room while the central heat was out, and it kept the room at a perfect 72-degree temp. This heater had all of the features I wanted: overheat protection, tip-over protection, cool-touch grill/casing, thermostat control, oscillation, timer, and hi/low heat. It operates quietly for a space heater and looks attractive. Very pleased!
---
This product was recommended by Sally Stevens from FastPeopleSearch
I've had a lot of space heaters over the years to help heat a drafty bedroom in winter. Most space heaters are loud and don't last a long time. This heater amazed me with how quiet it is. It just has a little hum that allows you to sleep with it running in the background. Plus, this heater has a remote control and a digital display when most heaters don't. What made me choose this one was the remote control. Overall, I'm really happy with this space heater. Highly Recommended!!!
---
This product was recommended by Charmaine Allen from LuvMeKitchen
As a remote worker comfort is key and one of the greatest comforts is to feel warm and cozy in your home office. This is especially important on those cold, winter days. I have used this budget friendly portable heater for a number of winter seasons and it hasn't given out on me yet. This budget friendly product definitely provides the user with longevity. For such a small heater it packs amazing power when it comes to heating your room. This heater also seems to monitor the temperature of the room its heating and turns off as needed. The beauty of this product is it is portable so you can move it from your home office to other rooms as needed.
---
This product was recommended by Brent Hale from Tech Guided
The Vornado OSCTH1 shines apart not only for its attractive design but also because it's one of the few Vornados that pulsates rather than firing heat directly. It looks fantastic, in a soft sci-fi sense, with easy-to-use digital touch screen buttons and all of the typical safety features, including a tip-over switch and overheating controls.
---
This product was recommended by Shannon Serpette from The Design Home
One of the best ones I've found is the Kismile electric space heater. It's affordable, compact, and great for smaller offices with its two different heat settings. Plus, it has a fan-only function that makes it a year-round winner. You'll appreciate that it has an automatic overheat protection system that will prevent it from overheating and a tip-over switch that turns it off if it gets tipped over.
---
This product was recommended by Michal Jonca from Passport Photo Online
I have used Amazon Basics Portable Eco-Smart Space Heater for about two months, and I am more than pleased with it. Despite its' small size (14.5 x 11.4 x 14.7 inches), the heater is very effective. The producer claims this space heater can heat rooms to 1,000 square feet. However, my office is 1,300 sq ft, and it's still working well. You can easily adjust the temperature from 65 to 85 ℉ with a straightforward remote control. The infrared heating unit is located in the base, so no exposed elements that can be touched accidentally.
---
This product was recommended by Greg Clark from GSD London
The Dero Space heater is widely used for offices and personal or home use. It has dual heating modes ranging from 900W to 1500W. You can set the temperature depending upon your needs. It is also soundless and produces no noise like the other heat blowers so you can work in silence. In addition to this, it covers a wide-angle cover. It is also recommended because it can set the ideal temperature for the room while saving more energy and proves to be light on the pocket in case of electricity.
---
This product was recommended by Gabriel Dungan from ViscoSoft
The key to a good portable space heater is in the portability. I love this heater because it has a sturdy handle, making it so easy to bring to and from work, and move around the office at will. It's also incredibly efficient and takes no time to heat up, while still staying extremely quiet. With this heater, I can stay warm AND focused.
---
This product was recommended by Bridgette Witte from Culinary Debates
Without spending much, Lasko's model can warm an entire room. You can move it from the bedroom to the kitchen with ease because to its low heat, high heat, and fan settings. As a precautionary measure, you should keep an eye on it while it's running because it doesn't have an auto-shut-off safety feature like some other models. However, for just under $40 it's quite good and does it's job well.
---
This product was recommended by Steve Evans from Memphis Maids
In Memphis, it gets really cold a few times during the year. This is why a space heater is a smart option for small spaces. I like this one because it's a good combination of quality and effectiveness without being expensive. It's just right over $30, which I consider fairly cheap considering everything you save for not using central heating. I like the color, size and materials as well. It's very easy to clean and I just vacuum everything, and the dust comes right off. Then, once in a while, I wipe everything with a microfiber cloth. It doesn't need any further maintenance than that! It comes with 4 operation modes which is more than enough for a small room. I love the fact that it turns off when the room warms up and it comes back on when the room cools off.
---
This product was recommended by David Aylor from David Aylor Law Offices
This small, silver heater can warm spaces up to 200 square feet and it's flame retardant, so it meets any fire safety standards necessary for a professional environment. This heater is super quiet, so it won't interrupt your conference calls or concentrated workflow.
---
This product was recommended by Alessandro Gazzo from Emily's Maids
First of all, I like the design. It's small and with a rectangular shape with makes it really easy to travel (around 5x5x10 inches). Considering its price, it's efficient and it gets the job done. I really like the Auto shutoff function because safety is very important. Because I am a cleaning expert, I can't help considering whether the product I'm buying will be easy to clean or not. This one is fairly easy because of its size and materials. I clean them with just a microfiber cloth damp with vinegar once in a while and that's it.
---