This article showcases our top picks for the best Business podcasts of 2021.
We have selected these podcasts for a variety of reasons, but they are all well worth a listen. We tried to select a variety of podcasts across the Business spectrum from hosts with a wide breadth of experience.
Best Business Podcasts
---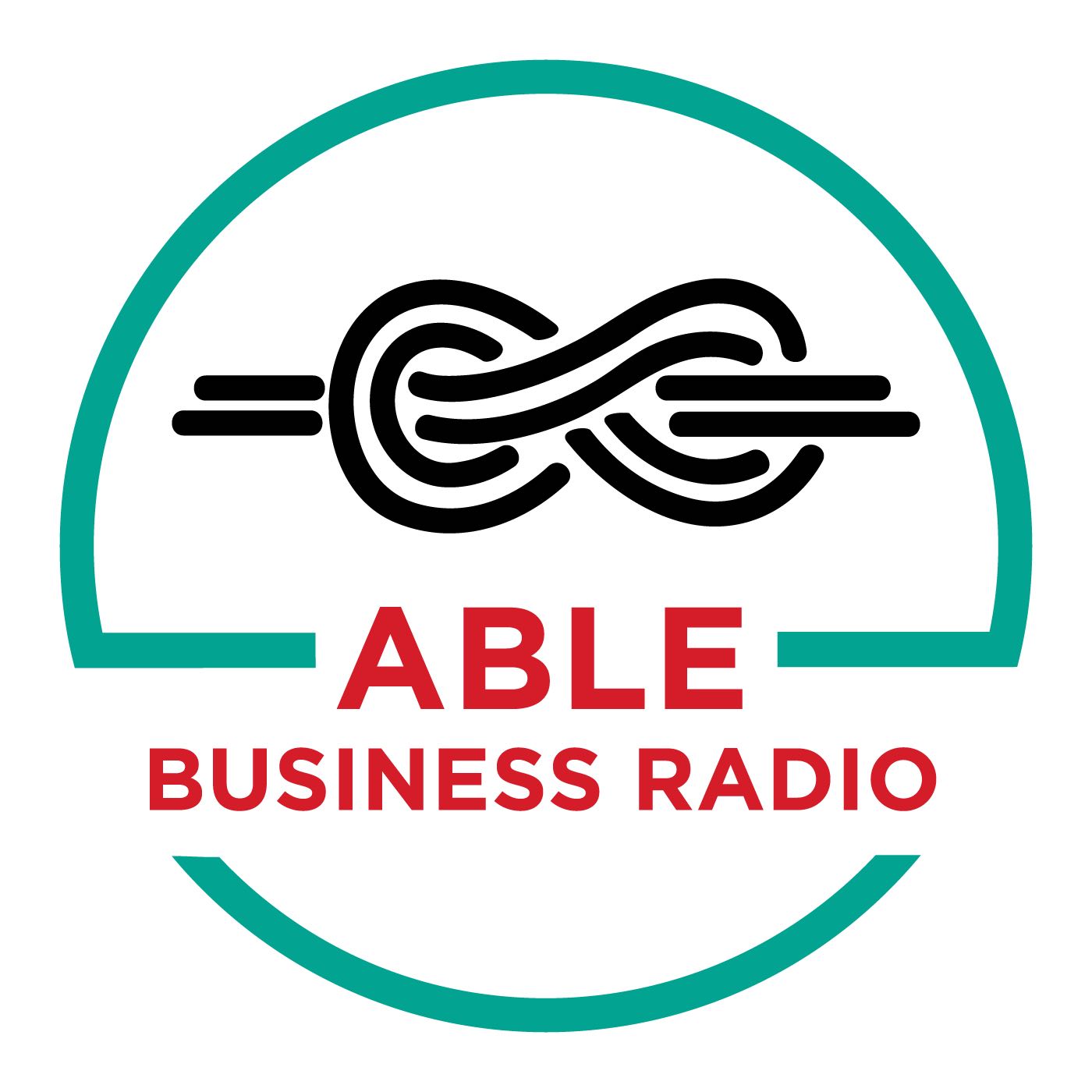 Able Business Radio: Small Business | Automation | Systems
Learn more or listen to this podcast on their website.
---
Simplifying productivity for small business owners everywhere.
---
Masters in Business
Learn more or listen to this podcast on their website.
---
Bloomberg Opinion columnist Barry Ritholtz looks at the people and ideas that shape markets, investing and business.
---
Bold Business Podcast
Learn more or listen to this podcast on their website.
---
The Voice of Bold Business Radio talks about skills to ask better questions, solve problems and take action. The result is effectively handling: tough situations; changing culture; adding new products or markets; setting goals; reviewing people; evaluating business; setting priorities; building strategy; and more.
---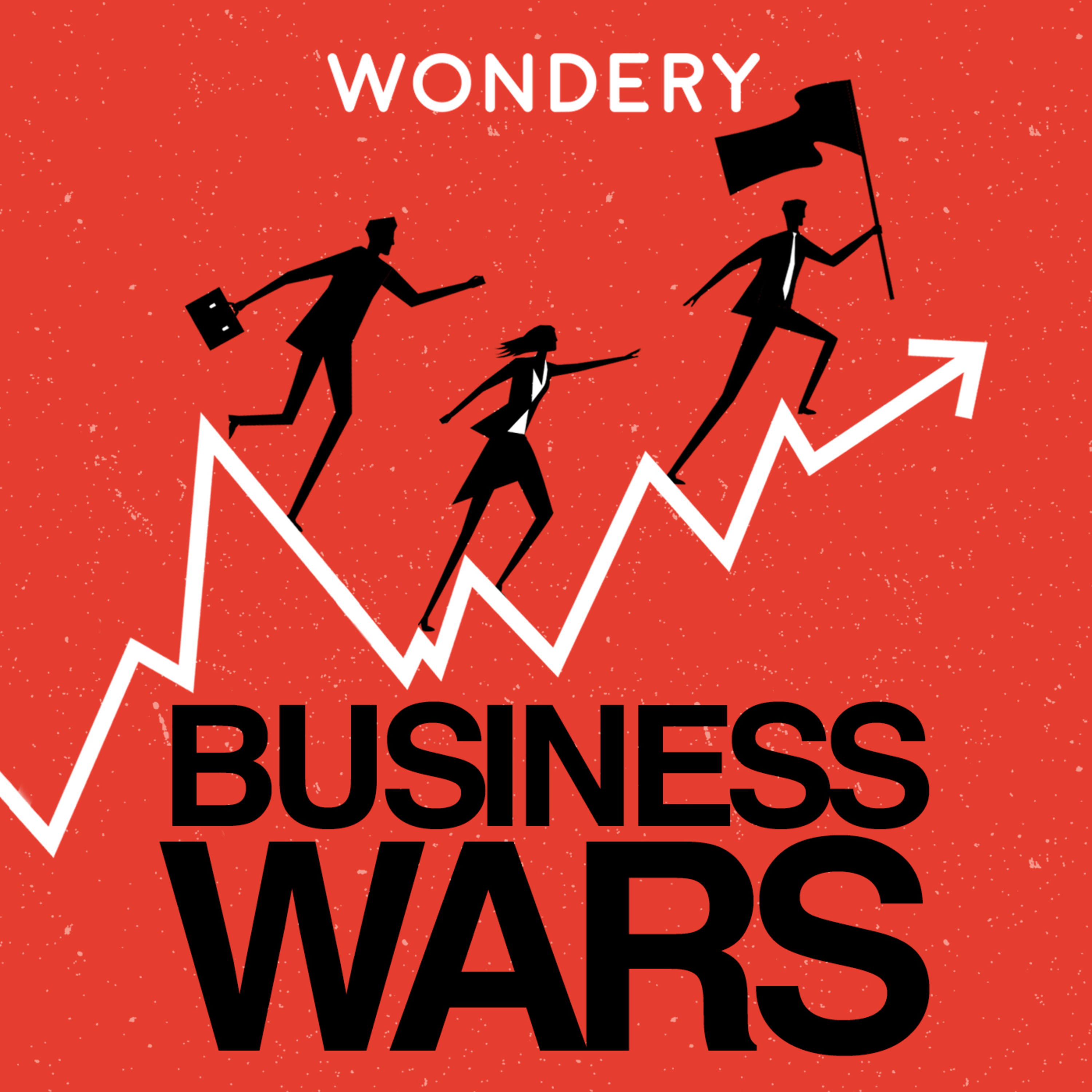 Business Wars
Learn more or listen to this podcast on their website.
---
Netflix vs. HBO. Nike vs. Adidas. Business is war. Sometimes the prize is your wallet or your attention. Sometimes, it's just the fun of beating the other guy. The outcome of these battles shapes what we buy and how we live. Business Wars gives you the unauthorized, real story of what drives these companies and their leaders, inventors, investors and executives to new heights — or to ruin. Hosted by David Brown, former anchor of Marketplace. From Wondery, the network behind Dirty John and American History Tellers.
---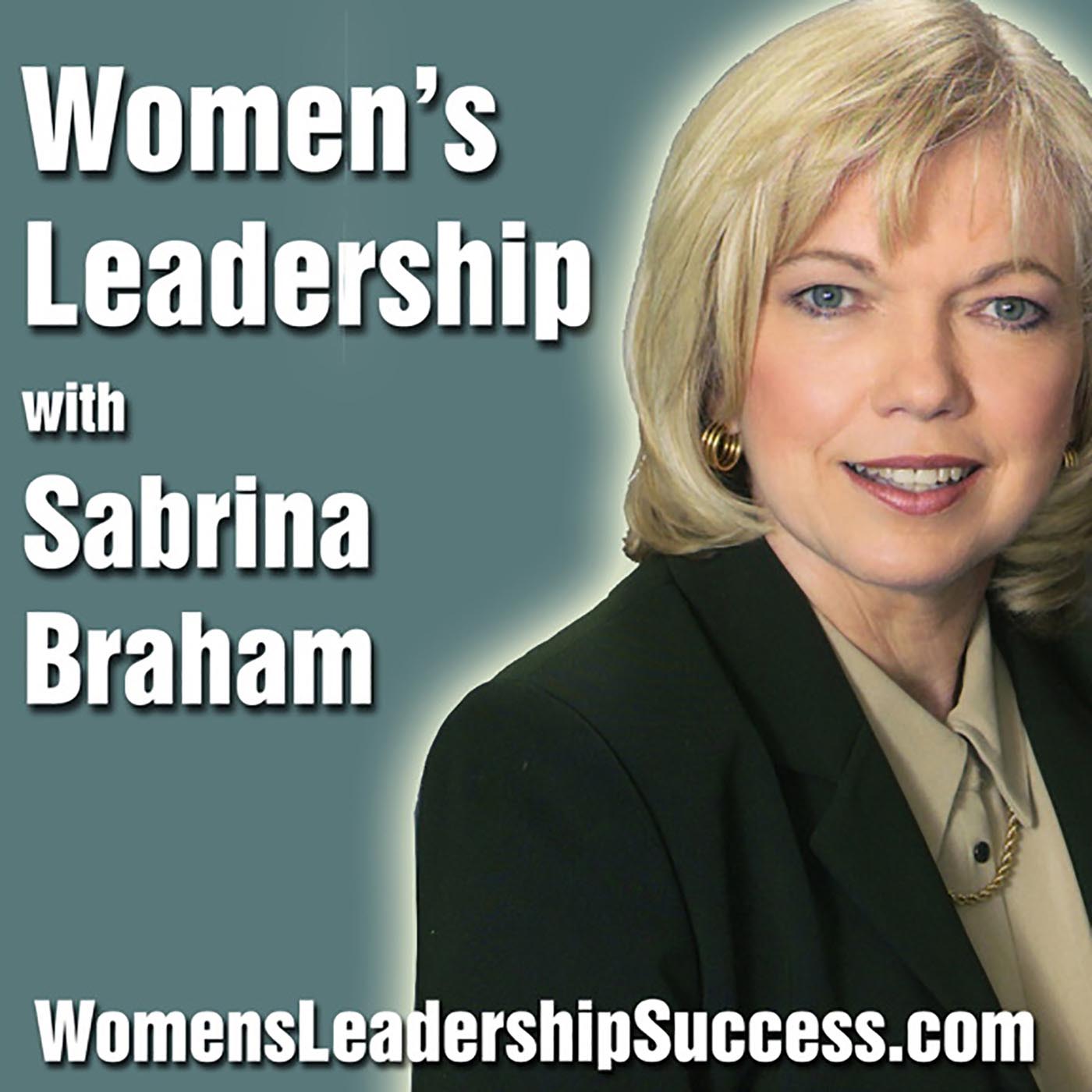 Women's Leadership, Women's Career Development, Business Executive Coaching & Podcast by Sabrina Braham MA PPC
Learn more or listen to this podcast on their website.
---
Since 1989, Women Business Leadership Skills and Career Development Advice. Interviews with Successful Women CEOs, Managers and Entrepreneurs to Help You Influence People, Improve Performance, Get Promoted, Increase Earnings and Enhance Your Job/Life Balance
---
The Beauty Business Podcast
Learn more or listen to this podcast on their website.
---
Adam Chatterley from SalonBusinessSecrets.com brings his global spa, salon and wellness industry knowledge and expertise direct to your ears so you can start and grow your independent salon or beauty business as quickly and effectively as possible to match your goals and desires. Discover how you can get all the clients you want (and keep them coming back) so you no longer have to worry about quiet appointment books. Harness the amazing power of marketing using the internet and use your website and social media to drive your business beyond just getting more page likes. Learn how to master the art of retail sales without effort, set your prices to maximise revenue, reduce your costs, get the most from your team, create a salon business plan, work out your salon key performance indicators and much, much more all in one place. Adam uses his wealth of industry contacts to invite expert guests as often as possible to talk about a specific topic and bring you their incredible insight and knowledge. Normally you would need to travel to industry events and seminars, plus invest significant money to learn from this calibre of speaker, consultant or presenter, but here you'll get is all straight to your pc or mobile device all for FREE.
---
Brilliant Business Moms with Beth Anne Schwamberger
Learn more or listen to this podcast on their website.
---
Beth Anne from brilliantbusinessmoms.com interviews mom entrepreneurs who are succeeding in online business. Mom bloggers, Etsy shop owners, Shopify store owners, designers, authors, and course creators are just a few of the creatively brilliant moms featured here. This podcast is all about practical advice from work-at-home moms who are getting things done in the margins – just like you! We're not about big names or fancy accolades here, but instead celebrating big and little wins from mompreneurs who make the most of their day to grow their business at a pace that works for them. We're all about designing online businesses that work around our lives instead of running our lives. Brilliantbusinessmoms.com features tutorial videos to help you grow your business including topics on growing your email list, Facebook marketing, SEO for your Etsy shop or blog, affiliate marketing, building website traffic through Pinterest, outsourcing, organizing your research, and marketing your first online product. Beth Anne won't leave you in the dark with general platitudes like, "don't give up" (you shouldn't). She'll will walk you through all of the practical steps needed to truly be successful in the online business world. As she learns and grows her own online business, she'll share each success and failure with you so that you can learn right along with her. Whether you're brand new to online business, an old pro, or just beginning to think about earning an income online, the Brilliant Business Moms podcast has got you covered!
---
Accelerate Your Business Growth
Learn more or listen to this podcast on their website.
---
Featured on Inc.com's list of 100 Podcasts That Will Make You Smarter, Better, and Wiser, MSNBC's Your Business, and on the Fit Small Business list of best small business podcasts, this show is designed to help small business owners, salespeople, and aspiring entrepreneurs with the various aspects of business success. We have a great lineup of guests and topics scheduled. We'll be talking about everything from sales to employee issues; from technology to social media; from work-life balance to exploring uncharted territory. My goal is to help you remove challenges so that you can realize your own success with your business. Be sure to subscribe to the iTunes channel or follow this podcast so you never miss an episode!
---
Business Lunch
Learn more or listen to this podcast on their website.
---
How much more successful would you be if you had lunch once a week with an insanely successful entrepreneur who shared their biggest secrets on how they think and achieve success? Well, now you can! Grab your seat at the table as successful entrepreneurs reveal their step-by-step strategies, fascinating stories, travel hacks and other delicious tidbits each week with serial entrepreneur/business strategist, Roland Frasier.
---
AI in Business
Learn more or listen to this podcast on their website.
---
The AI in Business Podcast is for functional business leaders who need to find AI opportunities, align AI capabilities with strategy, and deliver ROI. Each week, Emerj founder Daniel Faggella interviews top AI executives from Fortune 500 firms and unicorn startups – and uncovers trends, use-cases, and best practices for practical AI adoption. Subscribe to Emerj's weekly AI newsletter by downloading our "Beginning with AI" PDF guide: https://emerj.com/beg1
---
The BizChix Podcast: Female Entrepreneurs | Women Small Business | Biz Chix
Learn more or listen to this podcast on their website.
---
Host Natalie Eckdahl, MBA is a coach to high performing women. She is married with three children ages 6-19. Natalie helps women entrepreneurs own their role as CEO through her business trainings, on air coaching calls and expert interviews. Learn how to master your mindset, grow as a leader, refine your strategies, build your team and gain visibility in your industry. Natalie is also an expert in outsourcing at home and at work.
---
Rich Dad Radio Show: In-Your-Face Advice on Investing, Personal Finance, & Starting a Business
Learn more or listen to this podcast on their website.
---
Beat conventional advice on personal finance, investing, and business with the author of Rich Dad Poor Dad, Robert Kiyosaki. Get ahead with his pull-no-punches style of challenging the advice we've all been given on money, investing, and the economy. Frustrated and frightened by the financial advice being given by the mainstream talking heads, Robert Kiyosaki sits down with professionals from the world of money, investing, business, and personal development. Listeners will be provided various viewpoints on how to set themselves up for financial success. If you're looking for get-rich-quick tips and tricks to investing, move on. Listeners dedicated to the craft of finance and a better life, subscribe! New podcasts released weekly!
---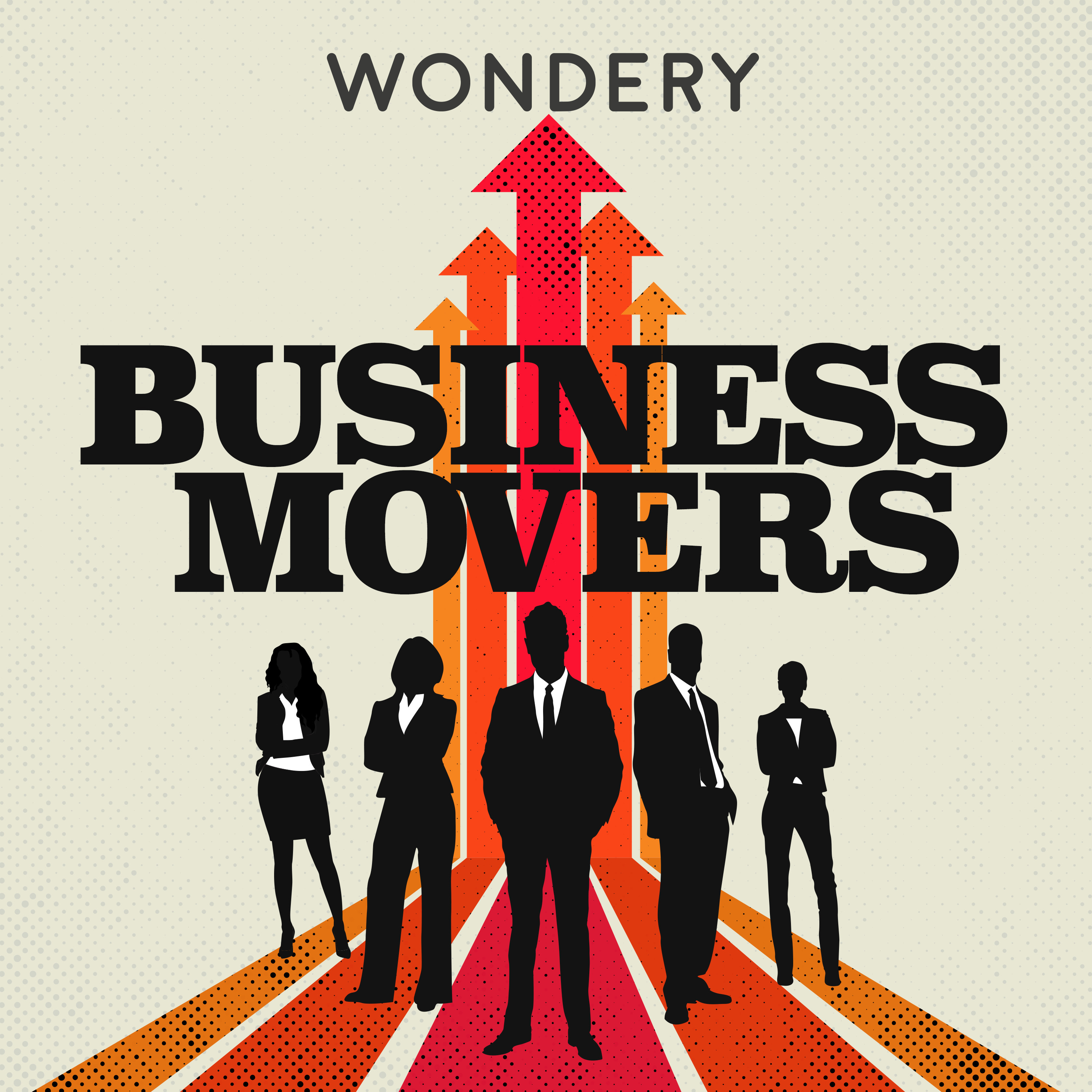 Business Movers
Learn more or listen to this podcast on their website.
---
Behind every successful business is a story. It starts with a vision and a leap of faith. Along the way, leaders make bold decisions, ride booms and busts, and sometimes, they reach new heights. From Wondery, the makers of the hit series Business Wars, and Lindsay Graham, the host of American History Tellers and American Scandal, comes a weekly podcast that brings you the true stories of the brilliant but all-too-human businesspeople who risked it all. From Walt Disney's creation of a theme park in Orlando, to the colossal failure of New Coke, Business Movers will explore the triumphs, failures and ideas that transformed our lives.
---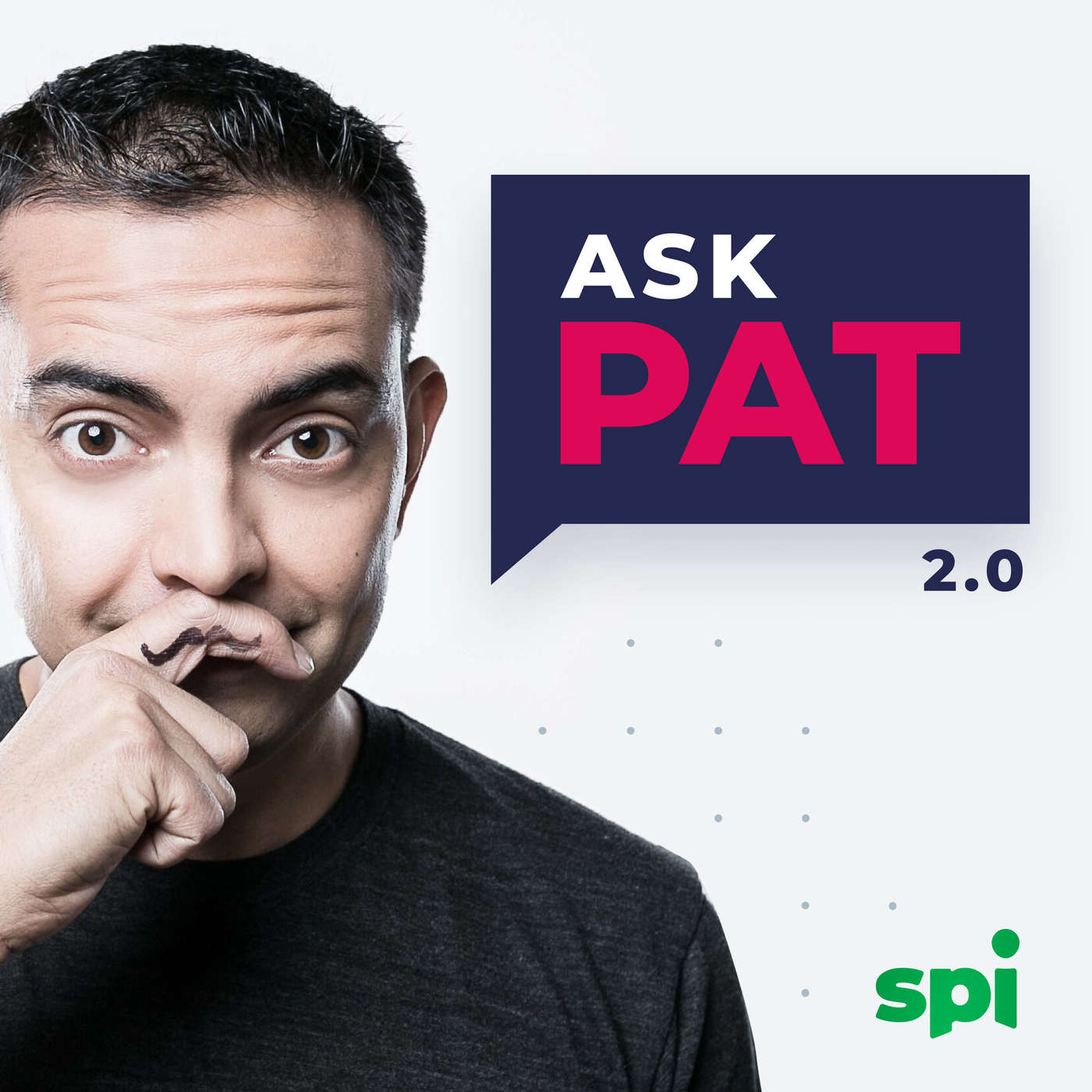 AskPat 2.0: A Weekly Coaching Call on Online Business, Blogging, Marketing, and Lifestyle Design
Learn more or listen to this podcast on their website.
---
I'm Pat Flynn, a regular guy who happens to be a successful online entrepreneur. You may know me from my other podcast, Smart Passive Income, which is consistently ranked as a #1 business podcast. I love hearing from my fans, and the opportunity to answer their questions was why I started the original AskPat podcast. After 1,000 very successful episodes, I'm making AskPat even better! AskPat 2.0 takes the AskPat template and goes deeper with a weekly coaching call between me and an entrepreneur just like you! I won't be able to coach everyone, but I'll do my best to feature entrepreneurs with questions other online business owners can relate to and learn from. If you're stuck with your online business, just ask pat! Now, plug in those headphones because it's time to learn together about online business, entrepreneurship, internet marketing, audience building, passive income, blogging, list building, virtual assistants, startups, search engine optimization, email marketing, and so much more. #askpat
---
Trailblazer – Igniting Business & Community
Learn more or listen to this podcast on their website.
---
Showcasing how businesses and communities use tools that enable them to take steps to celebrate wins and help others win as they blaze the trail of success. Join us as we learn together through discussions of new trends around businesses and bringing in guests that are walking the trails where business and community meet.
---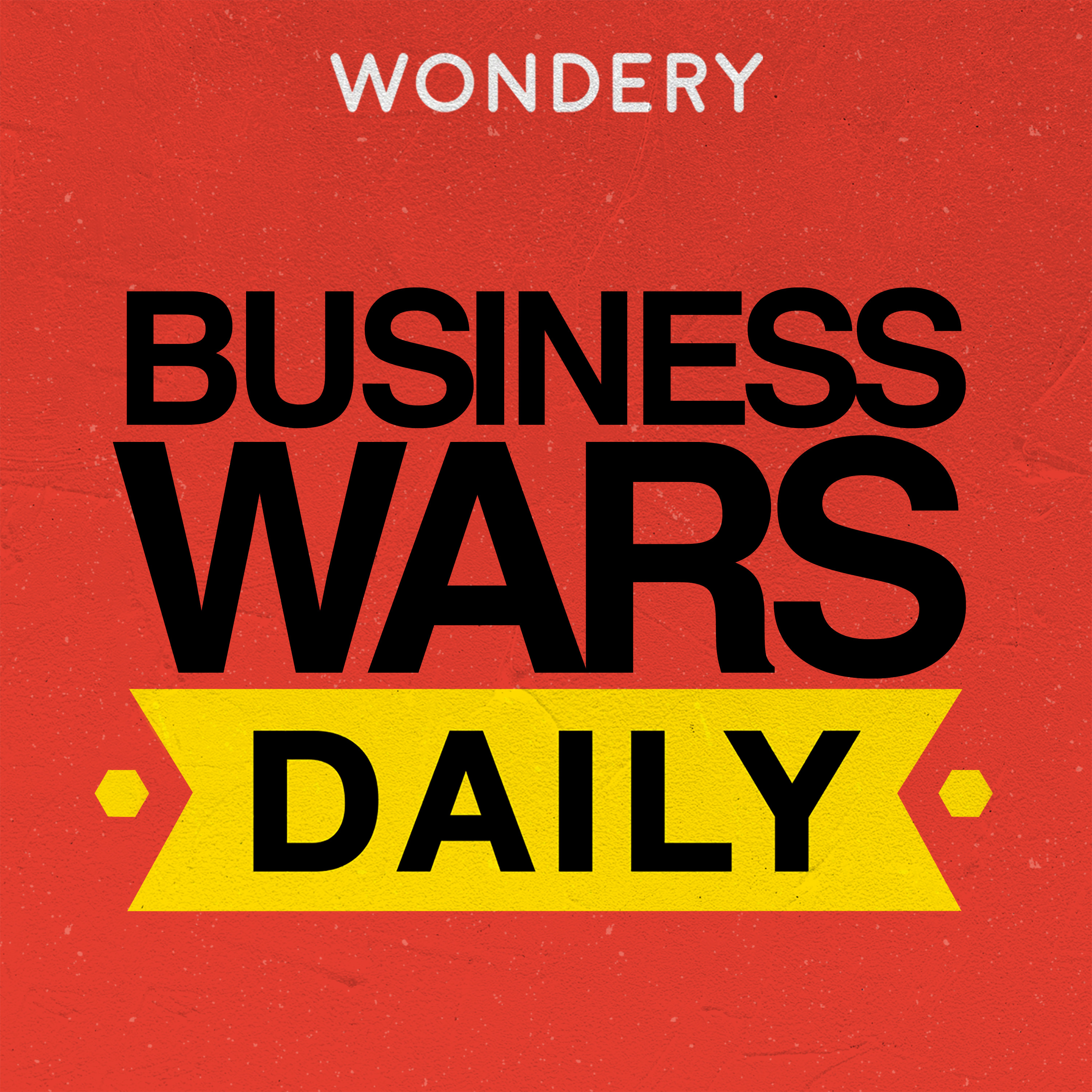 Business Wars Daily
Learn more or listen to this podcast on their website.
---
Business rivals are doing battle every day. On Business Wars Daily, we'll give you a brief daily update on the latest wars between the world's biggest companies. Hosted by David Brown from the hit podcast "Business Wars," listeners will get an inside look at some of today's most controversial disputes and most surprising business stories: Uber and Lyft competing to invest in city scooters. The latest movie theater grudge match between DC and Marvel. Coffee companies fighting to fill your cup of joe in the morning. New episodes every Monday through Friday.
---
The Wellness Business Podcast
Learn more or listen to this podcast on their website.
---
The Wellness Business Podcast was created specifically to focus on the core principles of building a profitable wellness business. Each weekly podcast episode is filled with action steps and case studies dedicated to one core principle of business to get new clients, grow a responsive email list, increase brand awareness, generate more income, launch new products and learn the latest social media strategies.
---
Ellevate Podcast: Conversations With Women Changing the Face of Business
Learn more or listen to this podcast on their website.
---
In the Ellevate Podcast you'll meet real women having a real impact. Female entrepreneurs, authors, business women, and other inspiring leaders share their experience and takeaways from their careers. Ellevate's mission is to close the gender achievement gap by bringing more women into positions of leadership. Hosts Sallie Krawcheck and Kristy Wallace, Chair and President of Ellevate Network respectively, interview female leaders to showcase the immense talent these women bring to the table. www.EllevateNetwork.com
---
Business Unusual with Barbara Corcoran
Learn more or listen to this podcast on their website.
---
I'm smart at getting to where I want to go, and I can teach you how to do it! I had 22 jobs before starting my real estate company with a $1000 loan and built it into a $5 billion business. Today I'm a 'Shark' on ABC's hit show "Shark Tank." It didn't take a fancy degree to get here but took street smarts and a lot of courage. Life is too short to waste your time practicing someone else's fancy theory on success. I give you the straight talk and the confidence to get there. Got a question? Call me at 888-BARBARA. Subscribe to Business Unusual with Barbara Corcoran wherever you listen to podcasts.
---
The Business Life & Joy Podcast with Shunta Grant: Online Business | Joyful Living Podcast
Learn more or listen to this podcast on their website.
---
Welcome to the Best Today Podcast where we believe that you are capable of being your best one today at a time and we want to show you how! The Best Today podcast is hosted by Shunta Grant, creator of the Best Today Guide and owner of the Best Today Brand where our mission is to equip women with resources to live lives of intention and vision. In a world and culture that makes busy-ness, comparison, and "doing it for the 'gram" the norm, we exist to invite you into a different way of living, by providing you with everything you need to trade busy for intention. Join us every Monday morning for a brand new episode where we will have conversations about topics that matter to you. You can expect topics touching on how to be proactive and intentional with your time, breaking down myths about routine and how to make routine work for your life, how to get clear on who you are and what you want, how to create a vision for your life, what being your best one today at a time really means, overcoming self-doubt and negative self-talk, how to overcome the fear of getting started, how to be consistent and so much more! The truth is that you are capable and worthy of being your best one today at a time. You have everything you need to have everything you want. This podcast exists to inform and encourage you on the journey as we help women all across the globe proclaim, "This is what my best today looks like!"
---